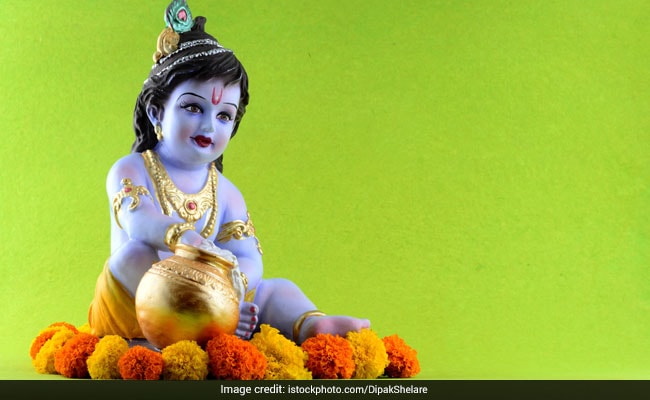 Highlights
Janmashtami will be celebrated nationwide on 14th August
All the states in the South are preparing themselves for the festivities
Let us take a look at how Krishna Ashtami is observed down south
Happy Janmashtami! While all the states in the North are getting together to commemorate Lord Krishna's Birthday, South India is also celebrating it with much fervour. From Andhra Pradesh to Kerala, all the states in the South are preparing themselves for the festivities. Also known as Gokulashtami or Sri Krishna Jayanti, people in South India celebrate it slightly differently. Let us take a look at how Krishna Ashtami is observed down south.
Janmashtami in Tamil Nadu
People in Tamil Nadu draw beautiful and elaborate patterns called Kolam made with rice batter on the entrances of their houses and tiny footprints of little Krishna entering their houses. These footprints are drawn on threshold of the house to the temple, which depicts the arrival of Lord Krishna in the house. A recitation of Bhagwad Gita is a popular practise. Lord Krishna is offered fruits, betel and butter. Savouries like Seedai, Sweet Seedai and Verkadalai Urundai are prepared. Most people observe fast on this day and eat during the midnight puja.
Janmashtami in Karnataka
Raas Leela also referred to as Vittal Pindi in Karnataka is performed by the locals. The ritual of breaking the Dahi Handi is popularly followed in the narrowest of gullies in cities of Karnataka. Huli Vesha dancers are known to create huge attractions on this day and people enjoy watching them on the streets. Prasadam is distributed among the devotees and devotional songs are sung to celebrate this day.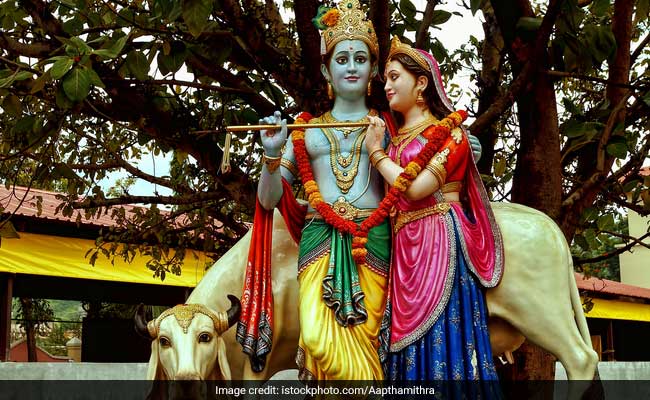 Raas Leela also referred to as Vittal Pindi in Karnataka is performed by the locals​
Janmashtami in Andhra Pradesh
Young kids are made to play the Krishna-Avatar, where these boys are dressed up as Lord Krishna and made to visit their neighbours and friends. Snacks and sweets like Chakodi, Murukku and Seedai are prepared and offered to the Lord. Eatables prepared with milk and curd is offered to the Almighty. Joyful chanting of Lord Krishna's name and recitations of shlokas take place in temples during this day while people observe fast.
Janmashtami in Kerala
Janmashtami in Kerala is celebrated with utmost devotion. People on this day attend various rituals and pujas performed in popular temples in Kerala. Special dishes like Palpaysam and Appam are prepared and offered to the lord. The temple called Bhuloka Vaikunta situated in Guruvayur town is believed to have the main idol of Krishna which has four arms carrying a lotus, the mace of Kaumodaki, the conch Panchajanya and Sudarshan Chakra. This temple is beautifully decorated and the festival is celebrated with much enthusiasm.
Happy Janmashtmi!