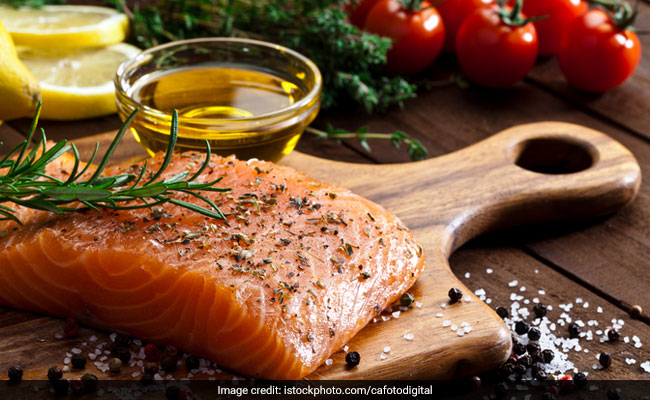 In order to maintain a healthy lifestyle, it is important to consume a healthy diet. A host of ailments can be kept at bay by just ensuring a balanced diet. When it comes to balanced diet, foods rich in omega-3 fatty acids must be included in one's daily diet as they are loaded with health benefiting properties. This essential nutrient is said to promote healthy brain function and also reduces the risk of type-2 diabetes. According to a study published in the Journal Annals of the Rheumatic Diseases, omega-3 fatty acids may keep the joints healthy even when a person is overweight. So here's a list of some omega-3-rich foods that you can include in your daily diet:
Walnuts
Walnuts come packed with a host of health benefits. Rich in essential nutrients including omega-3 fatty acids, walnuts can help you shed some extra kilos too, as they are quite rich in fibre and can keep you full for longer.
Flaxseeds
Flaxseeds are an excellent source of omega-6 and omega-3 fatty acids. Flaxseed oil is quite often used as an omega-3 supplement. You can sprinkle them over salads to increase the nutritional value of your meal.
Salmon
This nutrient-dense food contains large amounts of high-quality protein and omega-3 fatty acids. As per various studies, consumption of fatty fish like salmon may lower the risk of heart diseases.
Chia Seeds
These little seeds come with very few calories, but are loaded with health benefits. Their nutritional quotient is quite high; thanks to the presence of antioxidants and omega-3s in it. You can add them in smoothies and shakes as well.
Tofu
One of the best vegetarian sources of omega-3 fatty acids is tofu. In addition to this, tofu is an excellent source of protein as well. You can pair it with veggies to increase the nutritional value of your meal.