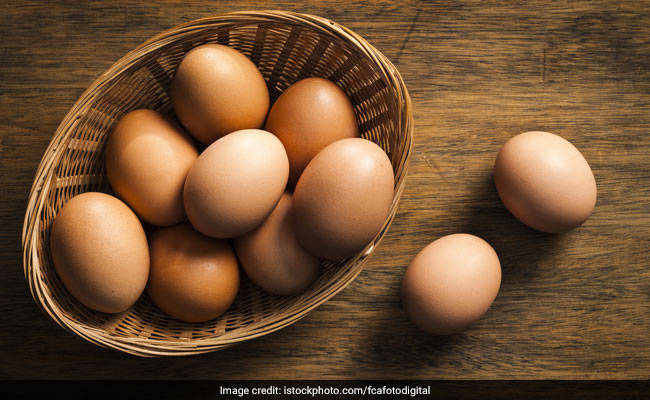 They are part of your breakfast, they are your last resort on days you are looking to eat something filling but are low on ingredients, we are talking about the ever-so delicious and versatile eggs. Eggs are an integral part of Indian cuisine, and for those who cannot imagine a day without them- here's some good news that would cheer you up. Eggs serve as an incredibly healthy weight-loss friendly food. Eggs are loaded with vitamin D, which helps boost health of bones and teeth. They are also profuse with nutrients that helps balance blood sugar levels. They protect against heart disease and support the healthy function of nerves and the brain. They are especially a hit among all fitness enthusiasts for its high level of protein which aids weight loss.

Here are 3 solid reasons what make eggs ab amazing weight-loss friendly food.
1. Protein
Eggs are high on proteins. By keeping you satiated, proteins increase levels of appetite-reducing hormones like GLP-1, PYY and CCK, while reducing levels of the hunger hormone ghrelin, making you crave less, thereby aiding weight loss. 100 grams of egg contains about 14 grams of protein. The best ways to prepare eggs for weight loss is an egg white salad, or a quick omelette with several veggies, or a sandwich with egg whites.
2. Boosts Metabolic Activity
According to the book 'Healing Foods' by DK Publishing, eggs help in boosting the metabolic activity of the body which further helps you shed a pound or two, "Evidence suggests that during digestion, egg proteins are converted into peptides that help lower blood pressure in the same way as conventional drugs, such as ACE inhibitors . In addition, most of the fats in eggs are mono-and polyunsaturated, and other fatty acids called phospholipids help reduce the absorption of cholesterol," as mentioned in the book.
3. Low in Calories
Eggs are decently low on calories. A large egg contains only about 78 calories (with the yolk) as per the United States Department of Agriculture. You can do away with the yolk if you want to whip yourself some light and low calorie treat. However, there is no harm in taking the whole egg as well. Experts say that the yolk of the egg contains many essential nutrients too. You can spruce up your egg dish with low calorie and nutrient rich seasonal vegetables.
So what are you waiting for? Make eggs part of your daily diet and see the results yourself.