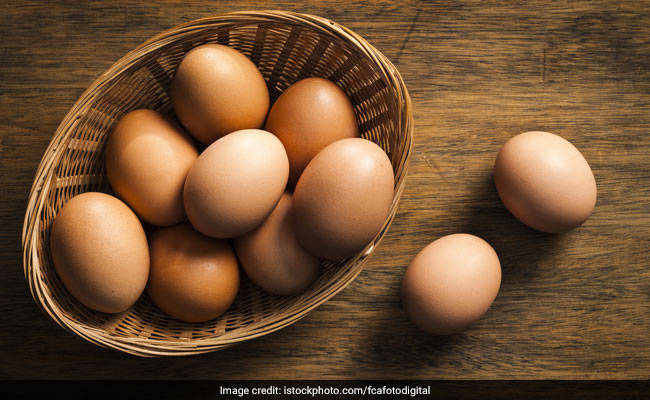 Breakfast is considered the most important meal of the day; therefore, it has to include important nutrients like proteins, fibre and essential carbs and fats to keep going through the day. While there are many healthy foods that are consumed during breakfast time, eggs make the most important part of it. Be it in the form of omelette, boiled, par-boiled or scrambled; you can use this versatile food into any dish. They contain quite a few health benefits. Many people avoid egg yolks considering they contain cholesterol and saturated fats. So what should one eat: Egg whites or whole eggs to reap maximum benefits? Let's find out.
Benefits of Eggs
1. Great for bones
Eggs are loaded with vitamin D, which is necessary for strong bones. Moreover, they are also rich phosphorus content. This powerful combination helps provide the body with the necessary building blocks for healthy bones and teeth.
2. Eggs are a great source of antioxidants
Eggs come packed with protein, eggs may help in aiding weight loss. Go ahead and add more eggs to your diet along with healthy foods to lose weight.
3. Eggs are low in calories
Eggs are super low in calories; they contain about 78 calories, as per the USDA.
4. Excellent source of protein
The protein content in eggs makes them an exceptional part of your diet. Protein helps repair muscles, manage blood sugar levels, provide immunity and strength and help in weight loss.
Egg whites or whole eggs: what should you pick?
While egg yolks may have cholesterol or saturated fats, they are super healthy too. Egg yolks are the most concentrated form of choline, a key component of acetylcholine, one of the brain's key neurotransmitters. Moreover, egg yolks contain vitamin A, D, E and K along with omega-3 fatty acids. They have more folate and vitamin B12 content as compared to egg whites. Egg yolks also have antioxidants like lutein and zeaxanthine that help protect the eyes from age-related macular degeneration or loss of vision. Basically, despite having a bad reputation of increasing bad cholesterol, egg yolks are not that bad, after all. A decent amount of egg yolks every day wouldn't be of any harm.
Egg whites are super rich in protein with fewer calories. Whole eggs, on the other hand have considerable amount of calories and micro-nutrients that come packed with yolks. Moreover, yolks contain the same amount of protein as the whites.
It is okay to have one to two whole eggs to make the most of its health benefits. If you are eating more than two eggs, make sure you eat only the egg whites and exclude the yolks as they may health issues in the longer run.
If you are planning to lose weight, make sure you consult a dietitian, who will help you to decide the number of egg whites or whole eggs you can have during your breakfast.