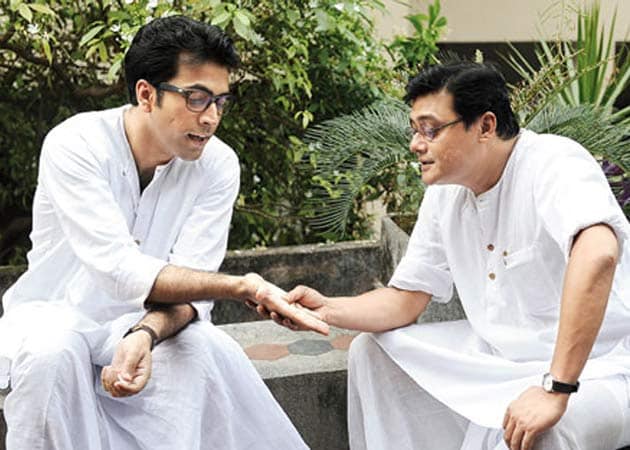 Kolkata:
Bengali actor Abir Chatterjee is all set to play the role of popular fictional sleuth Feluda crafted by Sandip Ray in upcoming Badshahi Angti, which will be the most expensive Bengali detective film till this date. Sandip feels people will be intrigued with Abir's transition from Byomkesh Bakshi (2010).

"I had spotted Abir long before he debuted as Byomkesh by Anjan Dutta. His name was suggested by Sabyasachi Chakraborty as the future Feluda. While shooting Kailashe Kalenkari, I told Sabyasachi that he was not getting younger and we had to have a replacement," said Sandip.

"Abir fits the bill as a star with his young age, athletic build, height and intelligent face - all essential prerequisites which my father had specified," he said.

"Abir is the absolute choice for Badshahi Angti and his doing Byomkesh previously won't affect as he has a typical Bengaliness in his personality and sense of homour," says Sandip, who has also made non-Feluda Jekhane Bhooter Bhoy and Chaar.

Abir, he says, looks like a rookie Feluda compared to the suave Soumitro Chatterjee in Sonar Kella or the veteran investigator portrayed by Sabyasachi Chakraborty in Royal Bengal Rahasiya.


This is important for
Badshahi Angti
which is an early
Feluda
story. Being young and physically fit Abir did all the action scenes for the film without a body double, he said.
"From the early cerebral
Feluda
of Soumitra Chatterjee, I had shifted to a more action-packed avatar in
Bombayer Bombete
in Sabyasachi. My change over to Abir stems from the same belief," says Sandip, who is now busy with post-production of
Badshahi Angti
.
From the fabled
Bhulbhulaia
in Lucknow to duel and martial combat in streets
Badshahi Angti
is one of the most ambitious flicks in the genre in terms of production, he added.
Badshahi Angti
will be released this Christmas as the earlier
Feluda
flicks.