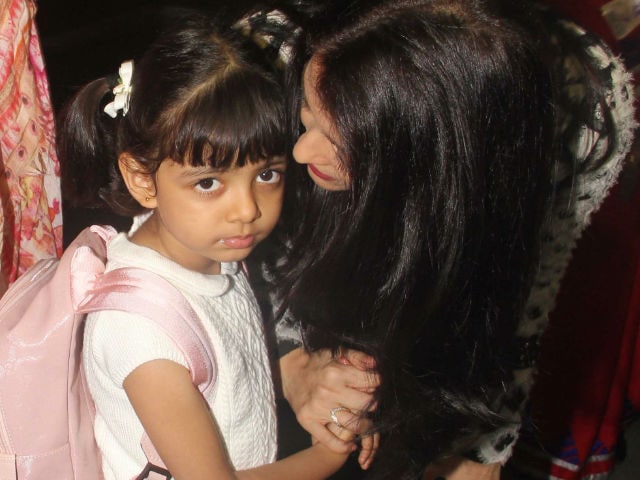 Highlights
"For her it's more like playing dress up," said Aishwarya
This year, Aishwarya Rai Bachchan was also promoting her film Sarbjit
This is Aishwarya Rai Bachchan's 15th year at the Cannes Film Festival
New Delhi:
Aishwarya Rai Bachchan's little daughter Aaradhya is four and has spent as many years accompanying her mother to the Cannes Film Festival. In an interview to Associated Press, the 42-year-old actress revealed that Aaradhya now helps her prep for the red carpet.
"For her it's more like playing dress up and appreciating colors. So yeah, it meets her approval quite often. It's fun, it's a laugh," Ash said.
Aishwarya, who often gets bad press for playing it too safe on red carpets, has made headlines at Cannes this year by breaking her own style rules. Her first appearance on the Cannes red carpet on Friday was in a gold caped dress by Kuwaiti designer Ali Younes, paired with dramatic eye make up.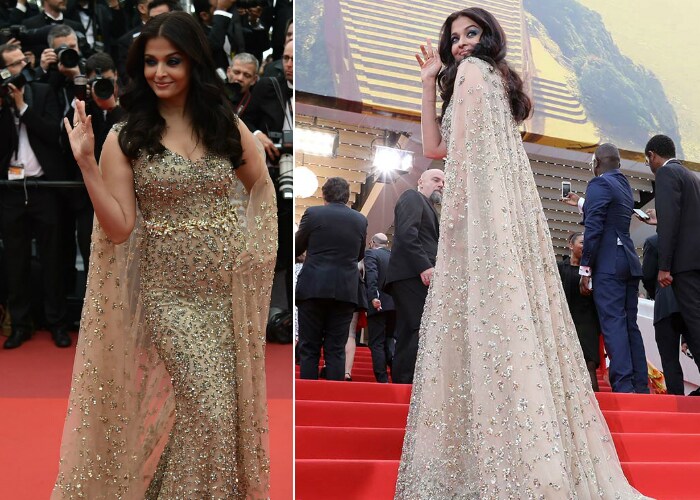 "What was great was while there was this gold number going in the fashion world. It was so interesting how the make up artist brought about blues, this peacock blue eyes. That was very very new for me and yet keep the hair easy, very fashionable, and current, not costumey. It's a great mix of how fashion has fun with creativity. That's what I do, just have fun with it," said Ash.
This is Aishwarya Rai Bachchan's 15th year at Cannes. Asked to comment on what changes she's seen at the festival, Ash said, "The world's changed so quickly. There's been social media that's gone through the stratosphere, as we say. The world is much smaller. There's so much more awareness of each other, of each other's cinema. So, culturally, I think society has gone through such an incredible growth and awareness about each other that it's nice to experience truly that the world is smaller today. That's great, but having said that, the excitement, the buzz, the fact that this largely is a film festival, this is a platform where we get to exchange and share our cinema, to interact with the world media at one quick go. So we all get to see each other and meet each other."
Aishwarya, one of the most popular celebrities at Cannes, represents cosmetics giant L'Oreal on the red carpet. This year, she was also promoting her film
Sarbjit
, based on the life of the Indian farmer who died in a Pakistani jail. Ash plays his sister Dalbir Kaur, who campaigned for decades to have him freed.
The character of Dalbir Kaur is shown ageing over the course of events in the film. "I've always believed that it's important to liberate yourself, as a woman and as an artist in your choices and I've kind of did that in the beginning of my career. I continue to do so. It's great to be able to approach your craft with that liberation," Aishwarya told AP.
Sarbjit
was screened at Cannes on Sunday night and Aishwarya's choice of bright purple lipstick with her flowered Rami Kadi dress has
divided opinion on social media
.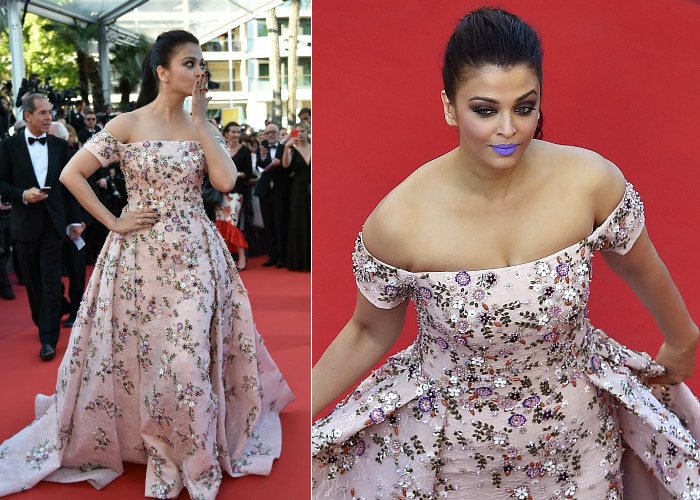 Asked to comment on the accusation that Hollywood whitewashes certain roles - Tilda Swinton is cast in
Doctor Strange
despite her character being a Tibetan man in the comics - Aishwarya Rai Bachchan said that art should reflect diversity, as it is in real life.
"We live in a diverse culture and socially, look around us. It's a great time because actually all these barriers, or dividers quite collapsing. It is a multiculturally society we all work in. We are all living in and I would think naturally that would reflect itself in all our works of creativity because that is reality," she said.
Sarbjit
, directed by Omung Kumar and co-starring Randeep Hooda and Richa Chadha, opens on May 20.
Watch: