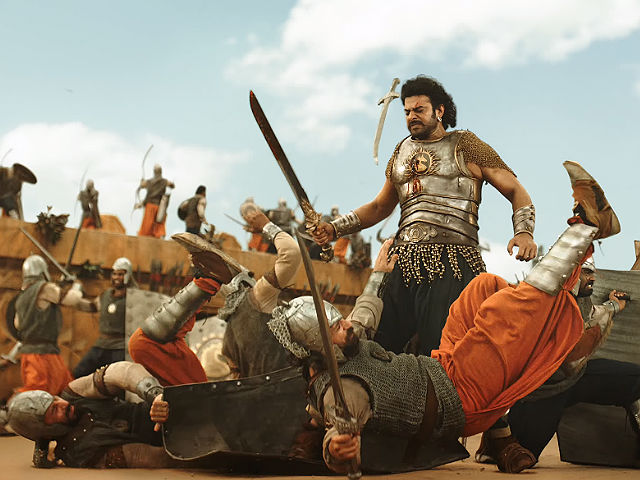 Highlights
Prabhas said he never knew Baahubali will be as grand as it has become
Prabhas plays titular role in SS Rajamouli's film
Baahubali: The Conclusion will release on April 28
Chennai:
Actor Prabhas has dedicated five years to filmmaker
SS Rajamouli's epic film Baahubali
. Prabhas plays the role of father and son, Amarendra and Mahendra Baahubali, in two-part series.
Baahubali: The Conclusion
, easily the most anticipated film of the year, is set to release in around 8500 screens globally on April 28. Raising the bar with its grand canvas and gripping storytelling, the film succeeded in changing the nation's view of regional Indian cinema. In a chat with Prabhas, iFlickz.com managed to get a peek into the
five years he dedicated to this mega project
. The film will release in Tamil, Telugu and Hindi.
Baahubali
is undoubtedly at the center of Prabhas' life. When the actor heard the script five years ago, Prabhas gave it his all, refusing any other film. The belief in his director paid off when
Baahubali: The Beginnning
hit the screens in 2015 uniting audiences across the globe, under its spell. Prabhas said that that if he were to write his memoir, the chapter on
Baahubali
will cover 30 per cent of the book. He said: "If I ever write a book on my life, I think, not just one chapter, but almost half or at least thirty percent of that book would be on
Baahubali
. There is so much to say about this journey, it's not easy to encapsulate it." The actor knew that Rajamouli's story had a magical quality when he heard the story from him. But he wasn't prepared for the tremendous response it received, ripping the nation's north and south divide in cinema in one go. "I always felt we were making something very big. But at the time, even
I didn't realize how big it really was
, till the magic happened with the audiences. Maybe Rajamouli understood it all better. But for me the audience response to
Baahabali
was way beyond all expectations," he said.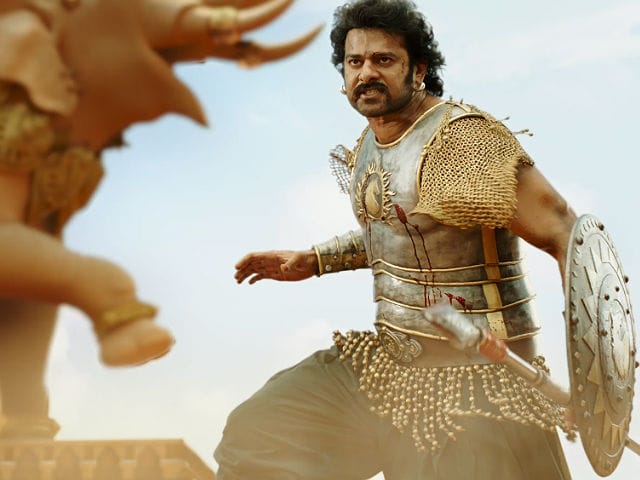 Rajamouli has revealed that the two parts of
Baahubali
actually comprise of one long story, which could not be narrated in just one film. Did the movie leave an impact on the actor? Were there changes he felt within himself as he played the dual roles? "Yes of course. We all grew up during the making of
Baahubali
. We completed four birthdays on the sets. We became more mature over the years. This maturity helped me
improve my performance and understanding of the two characters
. So I grew as an actor as well," Prabhas said.
Any mention of
Baahubali
invokes the image of Mahendra Baahubali lifting a huge Shivalinga on his shoulders. Prabhas physically built himself with intense body workouts and even gained weight and muscle mass to fit the part of the prince. In
Baahubali: The Conclusion
, he shot for intense battles and a
final war scene that took 120 days to shoot
, complete with weapons and body combat, taking on the powerful Bhallala Deva, played by Rana Daggubatti. What did he find most challenging? "There were of course, physical challenges of these long battle shoots. But more than physical, it was the mental challenge that was greater for me. We all wanted the product to come out beautifully. But with such a mega project, the thought of the budget going overboard, was a pressure we always felt. Since we collectively felt a sense of responsibility we followed a discipline. Right from being on time for work every morning, to sticking to the schedules diligently, we shot very methodically. In that sense, it was like going back to school, but with a whole lot of love for what we were doing," he said.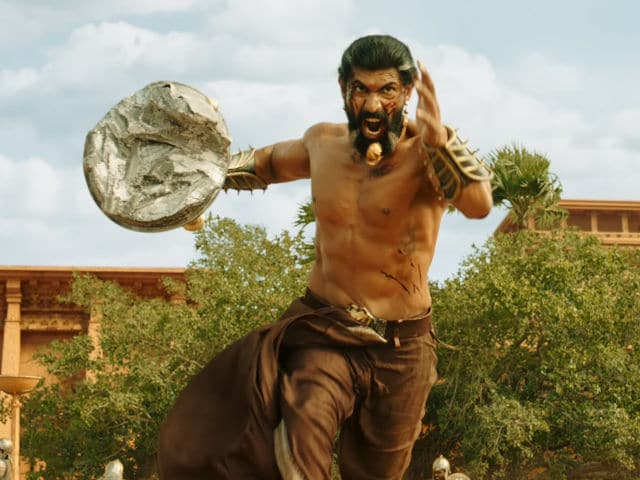 Mahendra Baahubali vs Amarendra Baahubali
We have seen him as Mahendra Baahubali and now look forward to watching the powerful and venerated Amarendra Baahubali in part two. How different is one from the other? Prabhas gives us an exclusive peek into what is to come, "Both father and son are very strong mentally and physically. But they are different in several ways. Both grew up under different circumstances and they think very differently from each other. Mahendra is destiny's child. I would say, he is like a thunderbolt, he reacts quickly, like lightening. On the other hand, Amarendra is a deep person, who keeps everything within himself."
When asked about director Rajamouli, Prabhas said, "Rajamouli is my guru. He's a great director and a beautiful person."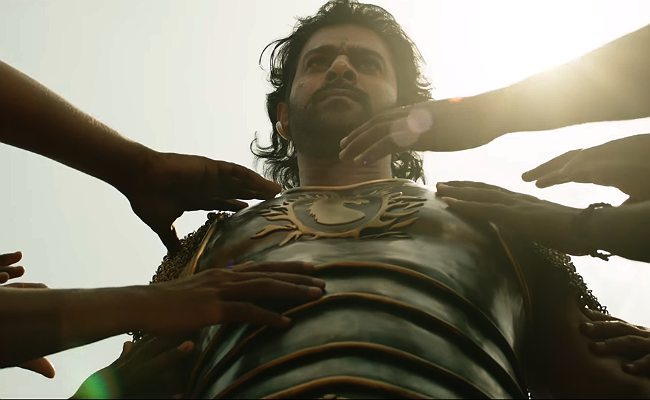 The audience's expectation meter is on an all-time high as everyone is waiting to finally find the answer to the question 'Why did Katappa kill Baahubali?' For it's going to be a culmination of five years of work on a project which was challenging in more ways than one. Staying with the characters of
Baahubali
for so long, how is he feeling now that
Baahubali: The Conclusion
is soon to release? "There is a little tension about how the audience will receive it! But more than that, it's a great sense of excitement," he said. And what is the first thing Prabhas will do, after the excitement of the release is over post April 28? "I will go on a holiday. The destination is not decided but plans are afoot," he said.