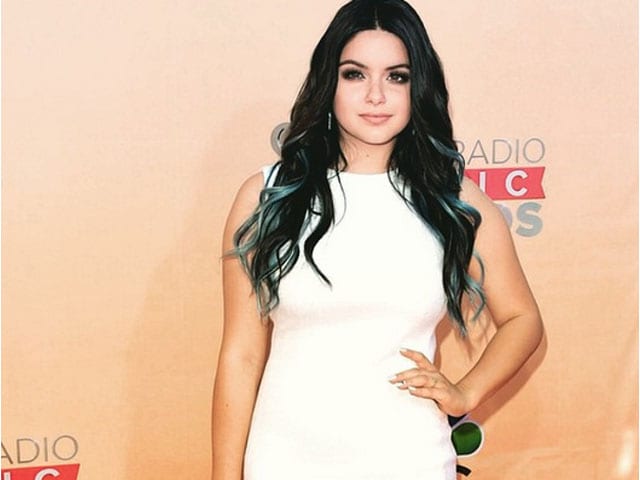 New Delhi:
Modern Family actress Ariel Winter has spoken out about surgically reducing her breast size from a 32F to a 34D.
In an interview to
Glamour Magazine
, the 17-year-old actress explained that she had been struggling with neck and back pain for years. "It was so painful. I had a lot of back problems. I really couldn't stand up straight for a long period of time. It started to hurt so bad that I couldn't take the pain. My neck was hurting so bad and I actually had some problems with my spine," she said.
Ariel also spoke about difficulties with clothes and perception. "It was really hard. There was so little that I could wear that was age-appropriate. I'd have to wear the dress that was super tight and formfitted everywhere because if I didn't, it didn't look good. Everyone would say, 'Why is she dressing so mature? That's so inappropriate for her age!'. It's hard when you're a teenage girl and you already have a lot of ridicule and then you pile on more, and it's kind of...it just gets too much," she told Glamour.
The actress, who plays a daughter of the Dunphy family on the hit TV show, called attention to the objectification of women in the film industry. "It made me feel really uncomfortable because as women in the industry, we are totally over sexualized and treated like objects. Every article that has to do with me on a red carpet always had to do with 'Ariel Winter's Crazy Cleavage!' Or 'Ariel Winter Shows Huge B**** At An Event!' That's all people would recognize me by, not, "Oh, she does great work on Modern Family," the emotional actress said in the interview.
Now, all that's changed. "People are now looking me in the eye' and not 'whispering behind my back. Other people I know can finally not turn around and whisper behind my back about, "Are those real? Are those fake?" I've heard that for so many years," she said.
In a post on Instagram, Ariel thanked family and friends for being supportive: