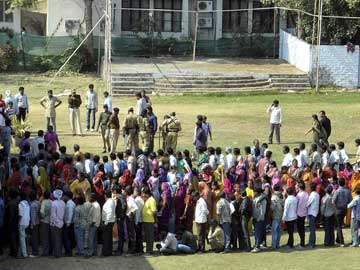 New Delhi:
240 crores cash, over one crore litres of alcohol, hundreds of kilos of heroin. The Election Commission's latest haul from nationwide raids has been revealed a day after the Supreme Court censured the government for failing to take strong steps to recover black money, or undeclared income stashed by Indians in tax havens abroad.
In the middle of the staggered election that ends on May 12, the maximum amount of 102 crores was seized from Andhra Pradesh, followed by nearly 40 crores in Tamil Nadu and 20 crores in Karnataka.
Parliamentary and state elections are being held simultaneously in Andhra Pradesh, which will be formally split into two states in June.
The Election Commission believes cash, liquor and drugs are being used for offering inducements to voters and to skirt the spending limit of 70 lakh rupees for candidates.
The seizures this time have long surpassed the amounts in the 2009 election.
The flow of cash, liquor and drugs has always dogged elections in India where political funding remains largely murky, but this is the first time that the Election Commission has monitored the extent through a web of senior tax, revenue, intelligence and narcotics bureau officials.
Sources say candidates and party workers are being monitored constantly for moves to transport large amounts of cash in cars, private planes, choppers and even ambulances.
In many places, candidates have handed out "coupons" for free alcohol and food to voters.
Till now, more than half-way through the polls, narcotics worth crores have been seized from states like Himachal Pradesh and Rajasthan.