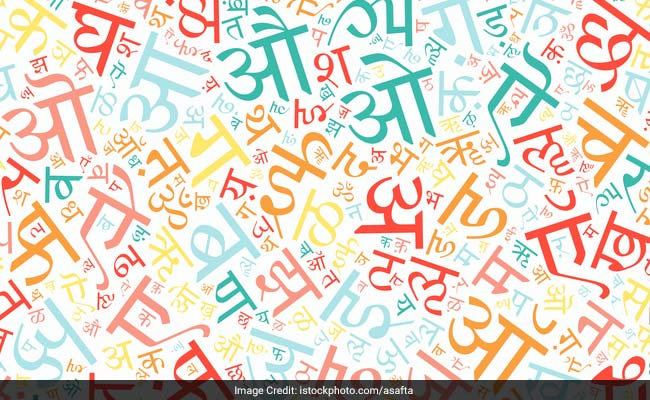 New Delhi:
Following the success of inaugural Hindi Word of the Year in 2017, Oxford Dictionaries is now calling on Hindi speakers across the country to help choose a Hindi Word of the Year for 2018. The Hindi Word of the Year will be a word or expression that has attracted a great deal of interest over the last 12 months. According to a statement from Oxford Dictionaries, the chosen word should reflect the ethos, mood, or preoccupations of the year.
"It is not necessarily a new word, but should be one that is strongly linked somehow to 2018," the statement said.
Aadhaar was chosen as the Hindi Word of the Year in 2017.
People are invited to submit suggestions on the Hindi Living Dictionaries site or via the Hindi Dictionary Facebook page.
Submissions can be made between November 27 and December 9, 2018.
Following the public suggestions, the Word of the Year will be chosen by the Hindi Dictionaries team at Oxford University Press along with an advisory panel of language experts who each bring a unique perspective.
The panel for 2018 consists of Ashok Kumar Sharma (Hindi Language Champion, Advisor, Public Relation Society of India), Kritika Agrawal (Hindi Language Champion, Lawyer (Oxford), polyglot, and Indian language expert), Namita Gokhale (writer, publisher and festival director), Randhir Thakur (Associate Commissioning Editor - Hindi, Oxford University Press India), Saurabh Dwivedi (Journalist, Editor in Chief of thelallantop.com and former Associate Editor AajTak)and Vijay Nandan (Hindi Language Champion, freelancer, writer and translator).
"We are committed to supporting initiatives that help to grow interest in local languages - this is reflected in OUP's robust publishing programme wherein we publish language books and bilingual learning material in 12 Indian languages," said Sivaramakrishnan Venkateswaran, Managing Director, Oxford University Press India.
Click here for more Education News