QS World University Rankings 2019: IIT Bombay Best In India, MIT Tops For The Seventh Consecutive Year
IIT Bombay has moved significantly up from 179th rank last year to 162nd rank this year in the Quacquarelli Symonds (QS) World University Rankings.
Education
| Edited by
Shihabudeen Kunju S
| Updated: Jun 7, 2018 6:30 pm IST | Source: NDTV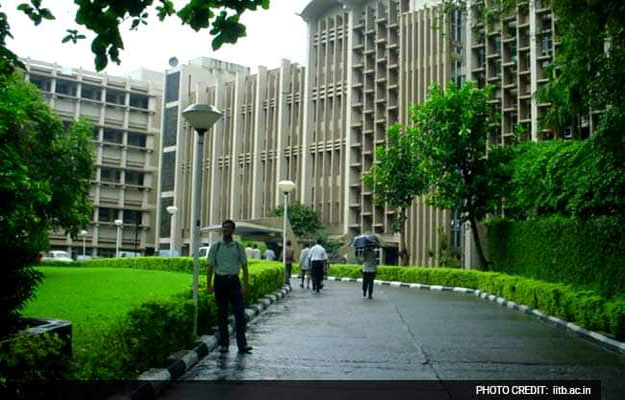 New Delhi:
IIT Bombay has moved significantly up from 179th rank last year to 162nd rank this year in the
Quacquarelli Symonds (QS) World University Rankings
.  Overall, the Institution improved on its 2018 performance by 17 places.  Indian Institute of Technology (IIT) Bombay ranks first in India, with an overall score of 48.2 out of 100. The QS rankings were released on Wednesday, June 6, 2018 by QS, a British company. In overall level, Massachusetts Institute of Technology (MIT), according to QS World University Rankings, has made history by topping the for the seventh consecutive year and no other university has managed such a long run at the top.
This year's ranking features 1,000 of the world's finest universities.
Stanford University, Harvard University and California Institute of Technology (Caltech) all retain their positions at second, third and fourth in the world respectively.
From Asia, National University of Singapore (11) Nanyang Technological University, Singapore (12) and Tsinghua University, China (17) have been ranked the best.
QS Asia University Rankings 2018: IIT Bombay, IIT Delhi, IIT Madras Ranked Among Top 50
Apart from IIT Bombay, two other educational institutions from India found their places in top 250; IISc Bangalore (170) and IIT Delhi (172), while the other IITs at Madras, Kanpur, Kharagpur, Roorkee and Guwahati have found a place in the top 500.  
QS World University Rankings 2019: Top 10 Indian Institutions
(Over all rank, Name ... in that order)
162 : Indian Institute of Technology Bombay (IITB)
170 : Indian Institute of Science
172 : Indian Institute of Technology Delhi (IITD)
264 : Indian Institute of Technology Madras (IITM)
283 : Indian Institute of Technology Kanpur (IITK)
295 : Indian Institute of Technology Kharagpur (IIT-KGP)
381 : Indian Institute of Technology Roorkee (IITR)
472 : Indian Institute of Technology Guwahati (IITG)
487 : University of Delhi
591-600 : University of Hyderabad
IIT Bombay has a score of 52.5 in academic reputation, 72.9 in employer reputation, 54.1 in citation per faculty, 43.3 in faculty student ratio, 4.4 in international faculty and 1.8 in international students, all scores out of a maximum of 100 points.  Among these six parameters, Employer Reputation is the strongest one for IIT Bombay with a rank of 93 globally.
"The faculty and students are striving to excel in education and research.  The increase in rank is a reflection of continuous improvement in all spheres of our activity," IIT Bombay Director Prof. Devang Khakhar said on the improved performance of the Institute.
Since 2014, in the World University Rankings by QS, IIT Bombay has moved up 71 places.
Jamia Millia enters in the ranking
Jamia Millia Islamia (JMI) has for the first time made it to the coveted Quacquarelli Symonds (QS) World University Ranking and has been ranked at 751-800, according to its just released 2019 ranking.  
Ranked at 13th among the 24 Indian universities that have featured in the QS Ranking 2019, JMI has been placed above Aligarh Muslim University (AMU) and Banaras Hindu University (BHU).
Expressing his delight over JMI's debut and good performance in QS World Ranking, Vice Chancellor JMI, Prof Talat Ahmad said that it reflects the university's increased focus on research, teaching and quality publications. 
"Now that we have found an important place in world ranking, the challenge before the university's teaching community is not only to sustain the trend but make all efforts to improve it further." Prof Ahmad said.
Positive performance from Indian institutions
UK-based QS which has ranked world's top 1000 universities from among 85 countries in its 2019 annual report has highlighted that the "positive performance recorded by India's most prominent institutions is symptomatic of a successful year for the country's higher education system". 
The highlights point out that of the 24 universities that featured from India, 7 have improved their rank, 9 remain stable, 5 are newly-ranked and three have recorded a drop in their their position.
It said that the better performance of Indian universities can "primarily be attributed to improvements in QS's reputational indicators, which account for the insights of 83,000 academics and 42,000 employers. 17 of India's 24 ranked universities improve their rank for Academic Reputation, while 13 improve their rank for Employer Reputation."
Being the only international ranking to have received International Ranking Expert Group (IREG) approval, the QS ranking is viewed as one of the three most-widely read university rankings in the world, along with Academic Ranking of World Universities and Times Higher Education World University Rankings.
Click here for more
Education News
QS University Rankings 2019
QS World University Rankings 2019