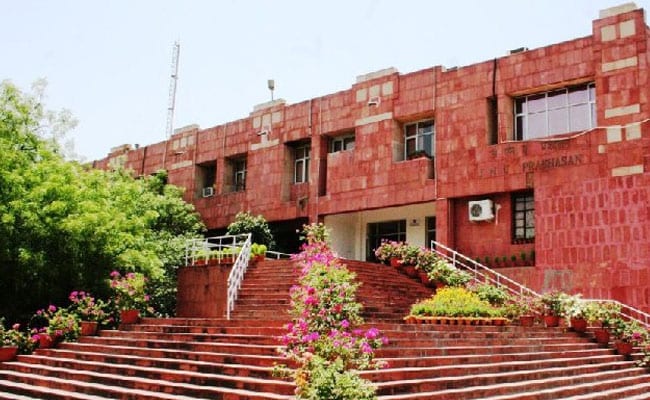 New Delhi:
The teachers' association of Jawaharlal Nehru University today accused the varsity administration of "leaking" last year's JNUEE answer scripts with a motive to malign the Centre for Study of Social Systems. Making reference to reports that alleged discrepancies in evaluation process by faculties of the CSSS last year, JNU Teachers' Association (JNUTA) said it was confident the faculties were not involved in wrongdoings. "We are confident that there is no wrongdoing by the CSSS faculty in any aspect of the evaluation process of the JNU Entrance Examination of 2016, as is being alleged," JNUTA President Ayesha Kidwai said.
The association said the answer scripts were exclusively in the administration's custody and such a leak could not have happened without its notice.
"It is shocking to hear the claims that some are in possession of last year's JNUEE answer scripts," Kidwai said in a release.
JNUTA also said the "human error", according to Tandon Committee report, was caused not by faculty members.
"The JNU administration was trying to defame the centre which one of the top for its excellence," she said. However, the committee head Vibha Tandon, accepted there were discrepancies and refused to divulge any details in this regard.
"There was a three-member committee set up and there were discrepancies. But I am not disclosing the outcome," Tandon told PTI.
She also refused to have divulged any information regarding this.
(Except for the headline, this story has not been edited by NDTV staff and is published from a syndicated feed.)