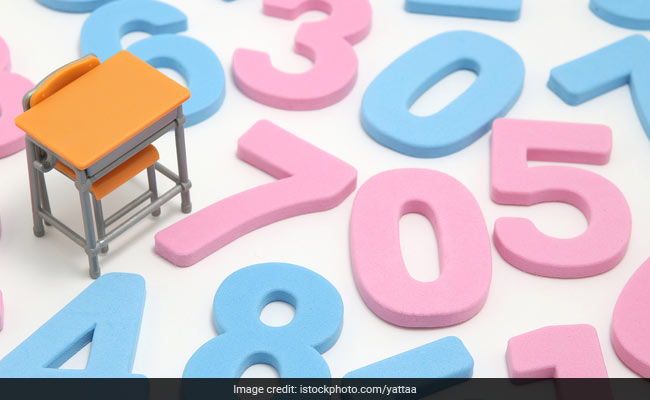 New Delhi:
2017 was a rollercoaster year in the field of education in India. A lot of issues cropped up with a lot of policy changes happening around. But the year was also great in many other aspects. One of the highlights was the IIM Bill which grants autonomy to IIMs. Indian Universities also featured in global rankings. Some of the major highlights which made 2017 a good year for education are given below:
IIM Bill 2017
: IIM Bill 2017 provides autonomy to IIMs. The bill also declares IIMs as institutes of National Importance which enables them to grant degrees.
IIITs declared Institutes of National Importance
: IIITs were declared Institutes of National Importance which allows them to grant degrees.
RTE Act Amendment Bill 2017
: Through the amendment, teachers appointed or in position as on March 2015 will be given time till 2019 to acquire the minimum qualification.
Amendment in the National Council for Teacher Education Act, 1993
: The National Council for Teacher Education (Amendment) Act, 2017 to grant retrospective recognition to the Central/State/Universities who are found to be conducting teacher education courses without NCTE permission.
DU Cut off
: Another year and Delhi University did not release a 100% cut off for any of the top colleges. However, SGTB Khalsa did have 99.66% cut off for science courses.
More women at IIT and NIT
: IITs and NITs decided to increase the number of seats for women in a phased manner. Supernumerary seats would be added in a phased manner to increase number of women to 20%.
World Ranking for Indian Universities
: Three Indian Institutes made their way to QS World Ranking 2018 for Universities. IIT Delhi featured at 172nd place with IIT Bombay at 179th place and IISc Bangalore at 190th place.
CBSE Board Topper
: Raksha Gopal topped CBSE class 12 board exam with 99.6% in Arts and Humanities.
JEE Main Topper:
Kapit Veerwal scores 360 out of 360 in JEE Main 2017 exam in a first ever in the history of the exam.
NEET UG 2017
: Navdeep Singh emerges as the all India topper with 99.99 percentile.
AIIMS MBBS Entrance 2017
: Nishita Purohit emerges as all India topper with 100 percentile score.
JEE Advanced 2017
: Sarvesh Mehtani topped JEE Advanced 2017 with 339 marks out of 366.
NIRF Ranking 2017
: The Indian Institute of Science (IISc) in Bangalore topped the 'overall' and 'universities' category, Miranda House (DU) topped in the category of colleges. Union HRD Minister also said that Institutes which fare better in the NIRF rankings will be provided with more funding, enhanced autonomy and other benefits.
IIM admits student with percentile below 90
: Vidit Garg made it to IIM Ahmedabad after scoring 89.67 percentile in CAT against popular beliefs.
While there were some major milestones in education, there were also certain misses in the field of education. Some of the major misses are mentioned below:
JEE Advanced 2017 counseling halted
: Supreme Court halted the JEE Advanced Counselling due to petition filed by students against bonus marks awarded to students which affected JEE Advanced Ranks of those who appeared.
NEET Exam frisking
: Students appearing for the exam had to face many issued because of the stringent Dos and Don'ts. While male students had to rip off the sleeves of their full sleeved shirts, a female student in Kerala was forced to remove her bra.
CBSE Board results delayed
: CBSE delayed board results for both class 10 and class 12 students which forced many students miss out on admission to colleges and schools.
CBSE grace marks
: CBSE class 12 board results were delayed because of the uncertainty over grace marks policy. A decision was however reached and it was decided to allot grace marks for this year and to discontinue the process from next year.
Bihar Board Results
: Bihar Board results were clearly a miss. Almost 50% students failed in the matric exams. However, it was an improvement from last year when only 44.66% students passed the matric exam. There were also reports of only 35% students clearing the intermediate exam. Another controversy revolved around the humanities topper Ganesh Kumar who was 42 years old as opposed to his official record of 24 years and could not answer basic questions.