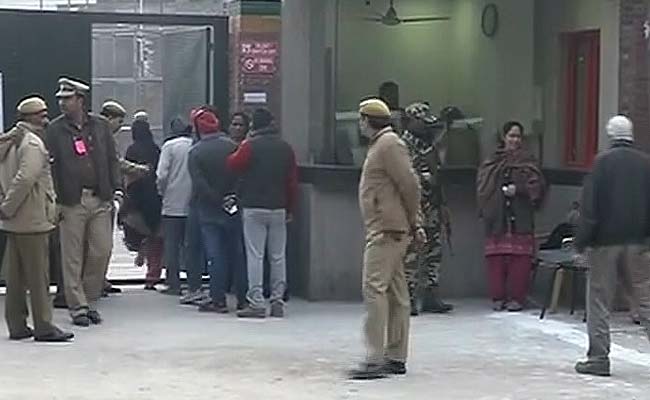 New Delhi:
A flurry of tweets this morning set the tone for an intense political battle in Delhi, which is voting today for a new government.

Prime Minister Narendra Modi began the day with an appeal to people to vote in large numbers. "As Delhi votes today, urging voters to go out & vote in large numbers. I particularly call upon my young friends to vote in record numbers," he tweeted. The same message was also posted in Hindi.

A tweet from PM Modi has been a tradition in every recent state election.

His BJP has been on a winning streak since coming to power in May, but many see the party facing a tough challenge in Delhi from Arvind Kejriwal's Aam Aadmi Party.

Mr Kejriwal, who is running for Chief Minister, urged in his tweet to "take a bath and head out to vote with a prayer." He added a pun, "AAPki Zaroor jeer hogi (AAP/ You will definitely win)."


His main rival Kiran Bedi, the BJP's presumptive chief minister, tweeted a picture taken from her balcony and wrote, "The Sun God from my Window. Magnanimous for all, always. Giving me the Energy to Serve...Thank you."
Ms Bedi was seen praying in her balcony, offering an early peek to the cameras surrounding her home in south Delhi. She went to cast her vote not long after polling began at 8 am.
Union Minister and senior BJP leader Venkaiah Naidu also tweeted an appeal to voters.

The Delhi election buzz reflected on social media and AAP's team appeared to be more aggresive. This morning, hashtags like #Vote4MufflerMan, #PressJhaaduButton and #DelhiVotes were trending on twitter.