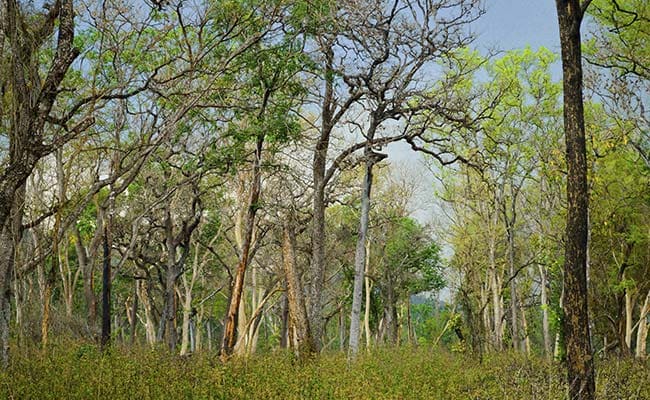 New Delhi:
Delhi Environment and Forest Minister Imran Hussain on Tuesday recommended to Lieutenant Governor Anil Baijal to revoke the permission for felling of trees for redevelopment of three central government housing projects in south Delhi.
In a note to Anil Baijal, Mr Hussain said that the user agency has "failed" to carry out necessary compensatory tree plantation and has also "failed" to make available a site to the city forest department for the same which amounts to "violation of NGT orders".
"Note sent to Hon'ble @LtGovDelhi strongly recommending revocation of tree cutting permission in all GPRA colonies under redevelopment & for taking penal action against User agency for various violations (sic)," Mr Hussain tweeted.
Talking to reporters in Delhi, the minister said that penalty should be imposed on user agency for alleged violation in carrying out the redevelopment projects in three colonies - Kidwai Nagar, Nauroji Nagar and Netaji Nagar.
"As per media reports, Housing and Urban Affairs Minister Hardeep Singh Puri has announced that NBCC and MoHUA are redesigning the entire project to ensure no further cutting of trees. Hence, permissions given so far are redundant. Hence, GNCTD (Delhi government) has decided to revoke all permissions granted so far in respect of unfelled trees," Mr Hussain in his note to Anil Baijal.
He also said, "Therefore, it is strongly recommended that tree cutting permission to the user agency/project proponent may be revoked in all these GPRA (General Pool Residential Accommodation (GPRA) colonies and penal action as applicable as per law may be initiated."
The redevelopment projects in seven south Delhi colonies recently become a contentious issue between the AAP dispensation and the central government over felling of around 14,000 trees.
Last month, the central government had announced that no tree would be cut while executing the redevelopment projects.