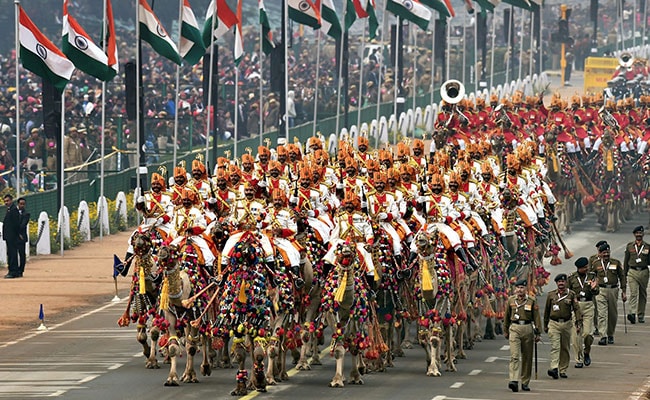 New Delhi:
With help from 'Google Maps' that will guide people on traffic restrictions and alternate routes in place for the Republic Day parade, the Delhi Traffic Police will be ensuring Delhiites do not face inconvenience when they step out tomorrow.
The Republic Day parade will start at 9:50 AM from Vijay Chowk and proceed towards the Red Fort Grounds through the Rajpath, India Gate, Tilak Marg, Bahadur Shah Zafar Marg and Netaji Subhash Marg.
The entry and exit from Central Secretariat and Udyog Bhavan metro stations will be closed from 5 AM till 12 noon tomorrow.
The entry and exit from metro stations Lok Kalyan Marg (formerly known as Race Course) and Patel Chowk will be closed from 8.45 am till 12 noon.
Traffic police personnel will be deployed in large numbers to ensure "minimum inconvenience" and "maximum facilitation", officials said.
Since several people use Google Maps for navigation, it will inform users about the alternative routes.
The police have advised commuters to start 30 to 40 minutes early during peak hours to reach their destination on time, and 20 minutes during non-peak hours.
The function at India Gate will begin at 9 AM, Joint Commissioner of Police (Traffic) Garima Bhatnagar said.
Traffic on certain roads leading to the parade's route will be restricted and vehicles are being allowed on the Rajpath till the clumination of the Republic Day event, she said.
Ms Bhatnagar said that no cross traffic will be allowed on Rajpath from 11 PM on Thursday. Rafi Marg, Janpath and Man Singh Road will not be operational till the parade gets over, the officer said.
The 'C'-Hexagon-India Gate will be closed for traffic from 2 am on Friday till the parade crosses Tilak Marg, she said.
Tilak Marg, will be closed for vehicles from 10 AM tomorrow and cross traffic will be allowed depending on the movement of the parade, the officer said.
The police said that cross traffic movement at Dr Dinesh Nandini Dalmia Chowk, ITO Chowk, Delhi Gate and beyond will also depend on the parade's movement.
Traffic will be prohibited from January 25 in the area within the South Avenue T-Point, Tyag Raj Marg, Kamraj Marg, Man Singh road, Akbar road (between Man Singh road and the C Hexagon), Dr R P road, Red Cross road, Sansad Marg, Imtiaz Khan road, Rakab Ganj road, Pt Pant Marg, Church road up to the Church Road-North Avenue T-Point, Bhatnagar said.
Traffic will be restricted from 6 am till the parade ends in areas bound by the Kautilya Marg, Kamal Ataturk Marg, Dr A P J Abdul Kalam road, 'Q'-Point, Humayun road, Subramania Bharti Marg, Mathura road, Bhagwan Dass road, Mandi House, Feroze Shah road, Tolstoy Marg, Sansad Marg, Patel Chowk, Ashoka road, Baba Kharak Singh Marg, R M L Mother Teresa Crescent up to 11 Murti and Sardar Patel Marg up to Kautilya Marg, she said.
However, local residents and vehicles with passes of invitees will be allowed, the officer said, adding that metro rail service will be available for commuters from most stations.
The north-south traffic will be allowed from Ring Road, Arobindo Chowk and Prithviraj Road. Traffic from South and East Delhi towards New Delhi railway station will be allowed on Mother Teresa Crescent and Boulevard Road via the ISBT over bridge, respectively, she added.
No heavy vehicles will be allowed to enter Delhi from 10 pm on January 25 till the parade is over, and their entry from Sarai Kale Khan will be banned on January 26 from 7.30 am till 12.30 pm, the officer said.