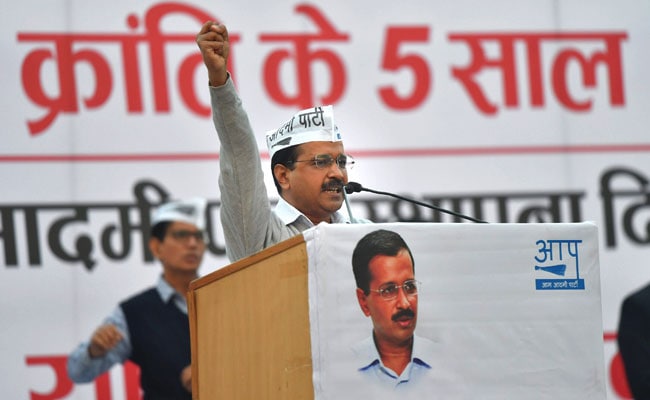 New Delhi:
In a major setback for the ruling Aam Admi Party government in the national capital, the Election Commission on Friday recommended President Ram Nath Kovind to disqualify 20 legislators of the party for holding profit of office.
If the president approves the EC's recommendations,
bypolls will be held in the 20 assembly constituencies
. Arvind Kejriwal's AAP has 65 seats in 70-member Delhi assembly. The lawmakers were appointed as parliamentary secretaries soon after assembly elections in Delhi in 2015. Opposition had earlier called for action against the AAP lawmakers for holding office of profit.
Here are the live updates on the disqualification of the AAP lawmakers.
AAP Lawmakers Holding Office Of Profit "Looted And Cheated" People Of Delhi: Manoj Tiwari
BJP's city unit chief Manoj Tiwari said the EC allowed long adjournments to the 20 MLAs during the hearings of the issue which cost dearly to the people of Delhi.
"We welcome the EC decision disqualifying 20 AAP MLAs. Arvind Kejriwal should take responsibility for moral defeat and resign," he said. Taking advantage of EC's long adjournments of hearings on the issue, these MLAs have not only "looted and cheated" the people of Delhi but also denied development, Mr Tiwari was quoted as saying by news agency PTI. "Taking advantage of this delay the AAP has succeeded in sending three persons to the Rajya Sabha and in the process has also sullied the image of the Upper House of Parliament," he said.