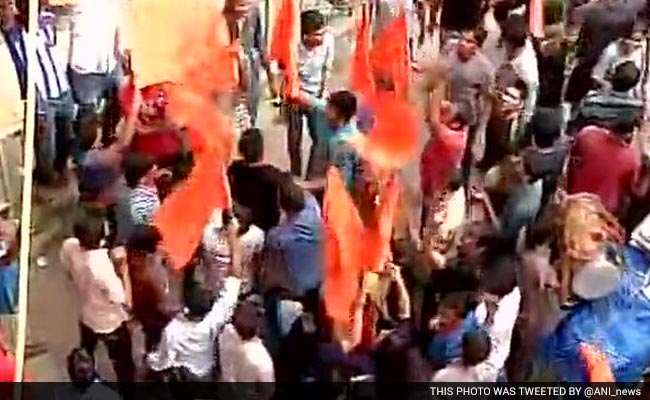 New Delhi:
CPI's student wing All India Students' Federation won the presidential post in the Jawaharlal Nehru University Students' Union elections today.
AISF candidate Kanhaiya Kumar was declared the president of the students union after the results were announced on Sunday.
"Kanhaiya Kumar, who won the race for the union president's post, secured a total of 1029 votes defeating AISA's Vijay Kumar, who polled 962 votes and lost the top post by by a margin of 67 votes," the CEC for JNUSU polls Praveen Thallapelli said.
Ultra-left All India Students Association (AISA) bagged two seats in the polls. Shehla Rashid Shora and Rama Naga were elected as vice-president and general secretary respectively.
But it was the Akhil Bharatiya Vidyarthi Parishad's comeback in the Left-dominated university polls that came as a surprise for many.
ABVP's Saurabh Kumar Sharma won the post of joint secretary.
Senior BJP Leader Sandeep Mahapatra had won the president's post in 2001 and the BJP's student organisation hasn't managed a single seat since then.
Thirty-one councillors belonging to several schools in JNU were also elected today.
As the results came out today, students gathered outside the School of International Studies (SIS) and amid raising of red and saffron flags, the new panel was declared elected at a ceremony.
In the JNUSU polls held on September 11, more than 53 per cent students had exercised their franchise. A total of 22 candidates tested their electoral fortunes for the Central Panel and 83 were in fray for the post of councillors.
While seven candidates from major students' organisations were in the fray for the coveted presidential post in the JNUSU, four candidates for the posts of vice-president, six and five nominees for general secretary and joint secretary respectively contested the polls.
Safety on campus and better hostel facilities were among the key issues raised by the candidates of various students' organisations.