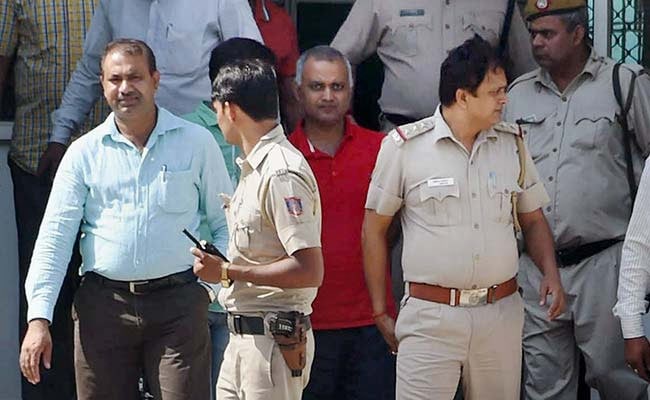 New Delhi:
Former minister Somnath Bharti of the Aam Aadmi Party (AAP) harassed and beat his wife, the police today told the Delhi High Court, which is hearing her request for his bail to be cancelled. There is "sufficient evidence" for the lawmaker to be accused of attempted murder, trying to harm a baby, cheating and intimidation, said the police.
Lipika Mitra, who has accused Mr Bharti of domestic violence and torture, has asked the High Court to scrap the politician's bail on several grounds, including that "the trial court had not applied its mind" while granting him reprieve.
The police told the court that according to the assessment of a medical board of AIIMS hospital, the scars on Ms Mitra's body could be due to dog bites and burn injuries.
"Somnath Bharti used to harass, beat and abuse the petitioner (wife) from the very beginning of the marriage, despite having knowledge about the frail health conditions of the petitioner. The medical record produced by the petitioner was examined and verified and it shows that she was suffering from diabetes and hypertension at the time of pregnancy," the police said.
The 43-year-old former Law Minister was granted bail in October 2015, days after he was arrested over his wife's allegations. His arrest followed a dramatic chase during which he even disguised himself to escape detection.
The police said Mr Bharti only paid for treatment when their first child was born. Ms Mitra paid for the second baby, and all other treatment, they told the court.
The trial court had granted bail to Mr Bharti on the ground that he was not needed for the investigation anymore. It had also noted that since he is a member of the Delhi Assembly, there was no reason to believe he may fly abroad. The court did say that Mr Bharti could not leave Delhi without its permission, couldn't tamper with evidence and would join the probe whenever needed.
Before his surrender, the high court had rejected Mr Bharti's request for protection from arrest, observing that the allegations against him were backed by "documentary proof".