New Delhi:
Highlights
Divyansh Kakrora found dead in a Delhi school's water tank on Jan 30
Inquiry indicts school of 'criminal negligence', 'deliberate inaction'
Class XI student pulled out Kakrora from water tank as staff watched
On the same Saturday that six-year-old Divyansh Kakrora was found dead in a water tank, the teachers and other staff at Ryan International School risked the life of another student, 16 year old Prajwal Sehrawat of Class XI, who jumped in to pull out the body of young Divyansh.
The school's "gross criminal negligence" and "deliberate inaction" have been listed in chilling detail
in an inquiry ordered by the Delhi government of Arvind Kejriwal
.
The school's principal
Sandhya Sabu is among five staff members of the school arrested by the police
. They got bail earlier this week.
Divyansh's parents want a CBI investigation. Deputy Chief Minister Manish Sisodia has promised severe penalties against the school and pledged to a city wide safety inspection of all other schools.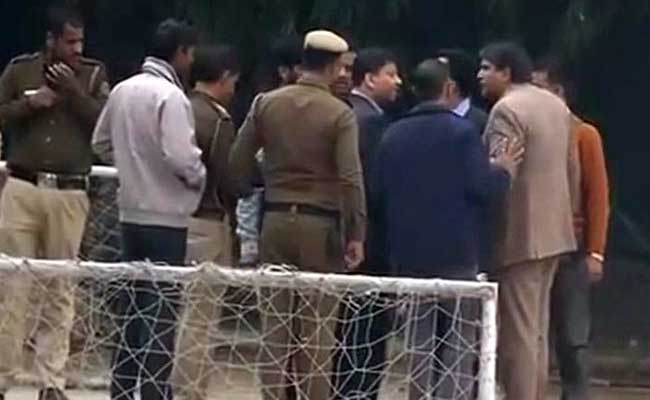 January 30 was a school holiday but Ryan International School had organised a poetry contest for which the Class I student had gone to school.
Divyansh was found hours later in a water tank located below the school's amphitheatre
.
The report of a Delhi magistrate says, "(The) Class teacher failed to notice absence of the student for hours. She could not even figure out the proper time of missing child."
Divyansh had wandered into what should have been a no-go zone for students
. The report describes it as a dangerous area. "Also with open wires hanging around there is a propensity of water electrification which might have proved hazardous to the senior student as well," it said.
It was hours later that Divyansh was
found floating in the water by the school staff
. At this time Prajwal dove into the tank and pulled out the younger student.
The report found, "When body of the Devansh was spotted, none of the school authorities responded. Swimming coach, teachers, games instructor, gardeners were available but none responded. In absence of the XI class student, possible, body of the child could not have been rescued."
Get Breaking news, live coverage, and Latest News from India and around the world on NDTV.com. Catch all the Live TV action on NDTV 24x7 and NDTV India. Like us on Facebook or follow us on Twitter and Instagram for latest news and live news updates.