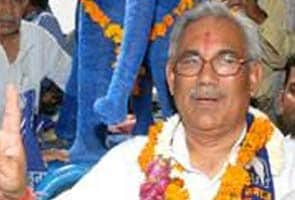 New Delhi:
Deepak Bhardwaj, a man who contested the last Lok Sabha elections on a Bahujan Samaj Party ticket, was shot dead this morning at a farmhouse that he owned near Rajokri on the Delhi-Gurgaon border. Mr Bhardwaj, 62, was a real estate tycoon who had declared assets of Rs 600 crore, making him the richest candidate in the 2009 elections.
The police said three men drove a dark grey Skoda car into the complex, Nitish Kunj, which is right next to the National Highway 8 and used as a hospitality hub, at about 8.55 am. They gained entry at the gate on the pretext of booking the farmhouse for a wedding. Once inside they asked for Mr Bhardwaj, had an argument with him and then shot him twice at point-blank range. Two other people were injured.
(Read: Tycoon who nursed political ambitions)
Mr Bhardwaj was taken to the Army's Research and Referral Hospital close by, where he died. A post mortem is being conducted at the All India Institute of Medical Sciences (AIIMS).
Delhi Police Commissioner Neeraj Kumar has said that the many CCTV cameras installed at the farmhouse have captured footage of the car and the attackers and that he expects arrests to be made soon. Initial investigations have revealed that fake number plates were used on the car.
Forensic teams and special investigation units are conducting detailed investigations. Mr Bharadwaj's family members have been questioned too.
Deepak Bhardwaj, who had contested elections from West Delhi in 2009, owned businesses in real estate and hotels and also ran a school in Dwarka; he had plans to open two more schools. He is said to have owned a lot of land in the Rajokri area.