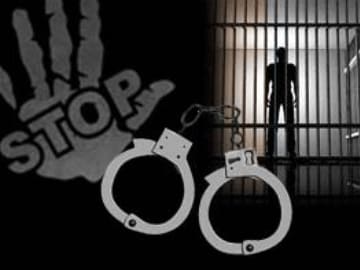 New Delhi:
A 73-year-old businessman has been sentenced to 10 years in jail by a Delhi court for repeatedly raping his neighbour's 20-year-old maid, who became pregnant and bore him a daughter.
Additional Sessions Judge M C Gupta held Ghanshyam Das Nandwani, resident of Ashok Vihar, guilty of raping the girl, after taking into consideration that the DNA profiling of the victim's baby matched with the convict.
He was also convicted for threatening the maid not to disclose his acts to anyone or else she would be killed.
The court imposed a fine of Rs 30,000 on him.
"That five-six months prior to May 25, 2010 at... Ashok Vihar, Delhi, convict Nandwani committed rape at different times upon the person of the prosecutrix, aged between 20-22 years and also criminally intimidated her by threatening to kill her and not to disclose about the incident to anyone, whereupon the girl became pregnant and delivered a baby whose DNA profiling matched with the convict as a biological father," the court said.
According to the prosecution, a complaint was lodged on May 24, 2010 that the girl, now aged 24-year-old, was raped several times by her employer's neighbour in his house in Ashok Vihar.
The incident came to light when the girl started feeling pain in her abdomen and informed her employer who took her to a hospital where doctors told them that she was pregnant.
On being asked by her employer, the girl informed that she was raped by Nandwani, the police said.
A case was lodged against the man at Bharat Nagar Police Station.
In September 2010, the victim delivered a girl child, whose DNA profiling showed that the man was his father.
The man, who runs a crockery business here, claimed in the court that he was being falsely implicated in the case as physical relations between him and the girl were consensual and she used to come to his house on her own.
The victim, however, denied that physical relations between her and the man were consensual and maintained her stand that it was forcible.
The court also said that it stands established that sexual intercourse by the man with the victim was "without her consent".
The man sought leniency submitting that his wife has died and he had three daughters, who were married, and his reputation in society would be tarnished. There was no one to look after his business, he said.
He also said he was suffering from various ailments including blood pressure, arthritis and cannot walk properly or do work without help. He submitted that he was ready to give monetary compensation of Rs five lakh to the victim.