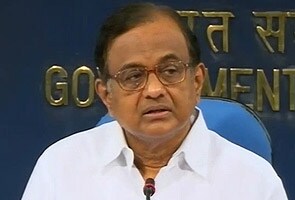 New Delhi:
Setting its foot down, the Home Ministry on Thursday asked the Commonwealth Games Organising Committee to complete all unfinished work by Saturday morning to ensure foolproof security.
This was conveyed to the OC after a high-level security review meeting convened by Home Minister P Chidambaram, and attended by senior officials of Home Ministry, Delhi Police, security agencies and Organising Committee, sources said.
The Home Ministry told the organisers and other authorities to complete all works in sporting venues by tomorrow mid-night and in the Games village by Saturday morning.
The decision assumes significance in view of the fact that works related to cleanliness, finishing touches and drain out clogged water are yet to be completed in some sporting venues and Games village.
The Delhi Police informed the Home Minister that once the venues are handed over to it, full security will be provided and there need not be any concern about security.
The minutes of the meeting has also been sent to the Organising Committee.
Altogether 420 people were given special passes to complete the unfinished internal and 200 people were deployed for finish external works in the Games village.
Likewise, a few hundred labourers are still engaged in other sporting venues.
Security personnel are facing difficulties while guarding the Commonwealth Games village and other venues due to frequent movement of labourers who were engaged for different unfinished tasks.
"We are facing difficulties in completing our security drills due to the presence of a large number of labourers. We want them to complete their works as soon as possible," a senior security official said.
Over 70 countries will participate in the mega sporting extravaganza scheduled here between October 3 and 14. Delhi Police and central security agencies are striving hard to ensure adequate security for the event, which is being hosted by the country for the first time.
More than one lakh security personnel would be seen in action during the Games including about 175 companies (17,500 personnel) of paramilitary forces, 3,000 commandos, 100 anti-sabotage teams, 200 dogs and 15 bomb disposal squads.
Besides, about 150 personnel of the Delhi Police's Special Weapons and Tactics Team have been trained by the IAF and the NSG to shoot down suspicious manned and unmanned "flying objects".