Highlights
44-second ad shows model Mahalakshmi Mahadev adorned with jewellery
Meeting with fashion designer Shalini Visakan led her to modelling
Cinematographer Jerald Dinesh, make-up man Suresh Menon offered help
Chennai:
Mahalakshmi Mahadev, 26, could be India's first differently-abled television model. She has broken new ground by modelling in a video advertisement for a textile brand. The 44-second advertisement shows the Bengaluru-based young model beautifully draped and adorned with jewellery.
She's featured standing and seated in a finery setting. It would not occur to anyone that she is a polio survivor till the ad, in the end, shows the model being placed on a wheelchair.
Recollecting her 13-hour-long shoot in Chennai, Ms Mahadev, a Bachelor of Technology graduate, says, "I was nervous first, now I'm so happy. Differently abled can do anything. If they dream, they can achieve it. It's important our advertisements turn inclusive."
Though one of her friends has been encouraging her for a long time to try modelling, it was a meeting with Chennai-based fashion designer, Shalini Visakan, which set the ball rolling.
Specialising in designer wear and adaptive clothing for the differently abled, Ms Visakan and her differently abled entrepreneur husband Visakan Rajendiran wanted to feature a differently abled person as a model for their clothing line.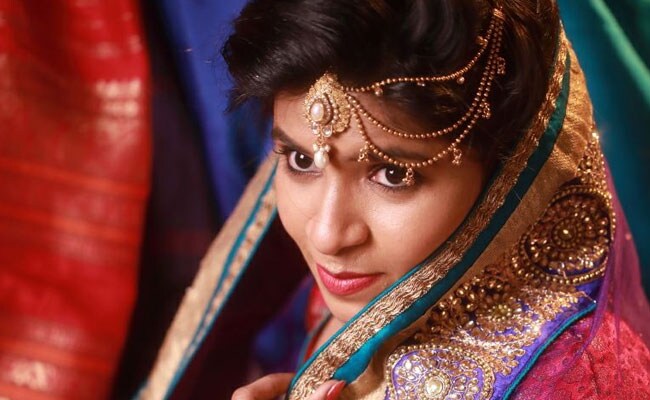 "No one was coming forward to feature a differently abled person as a model. We did not want to sit and complain about it. So we did one for our own brand," Ms Visakan said.
Then things soon fell into place, she added.
Jerald Dinesh, a cinematographer, offered to film the advertisement for free and so did make-up expert Suresh Menon.
"It was an interesting concept. Mahalakshmi was very cooperative. None would have known she's differently abled. But we showed her on a wheelchair at the end to motivate others," Mr Dinesh said.
This advertisement is being shared on social media. The team feels encouraged by the good public response, Ms Visakan said.
"We are now ready to do commercial ads with differently abled models for anyone. This could change the face of the advertisement industry," he said.