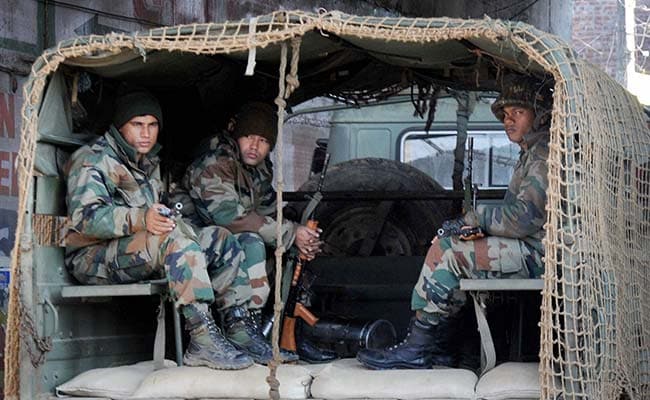 Pathankot: After over 80 hours since the Pathankot air base came under attack from terrorists, military operations at the base have finally ended, sources have said. Flying at the air base has resumed and Defence Minister Manohar Parrikar is currently there, taking stock of the situation.
Here are the latest developments:
Mr Parrikar is being accompanied by Air Force chief Air Chief Marshal Arup Raha and Army chief General Dalbir Singh Suhag at the Pathankot air base.
An unidentified body found at the Pathankot air base is suspected to be that of the sixth terrorist killed in military operations yesterday, sources have told NDTV. The National Security Guard (NSG) had said yesterday that five terrorists had been killed.
The elite National Investigation Agency or NIA has reached the base to begin investigations.
The NIA has already questioned a Punjab police officer Salwinder Singh who says he was abducted by the terrorists two days before they attacked the base. The terrorists hijacked his official car and used it to enter Pathankot.
"I knew right away that these were terrorists... They had AK-47 guns and they threatened to shoot us," Salwinder Singh said today. An alert on the presence of terrorists was sounded after his abduction.
On Monday, union minister Arun Jaitley said the terrorists who attacked the Pathankot base were a "suicide squad" and wanted to "damage our Air Force assets." The minister said prompt action by security forces helped minimise damage.
Pakistan has condemned the attack. "In line with Pakistan's commitment to effectively counter and eradicate terrorism, the Government is in touch with the Indian government and is working on the leads provided by it," the Pakistan government said in a press release.
The terrorists - suspected to be members of Pakistan-based terror group Jaish-e-Mohammad - are believed to have crossed over into India on the intervening night of December 30-31.
They are believed to have entered the base sometime between Friday and Saturday and attacked early on Saturday morning. Military operations to eliminate the terrorists continued well into Monday.
Seven security personnel have died. Lieutenant Colonel Niranjan Kumar of the National Security Guard or NSG, who died while defusing a grenade on Sunday, will be cremated today in his home town Palakkad.