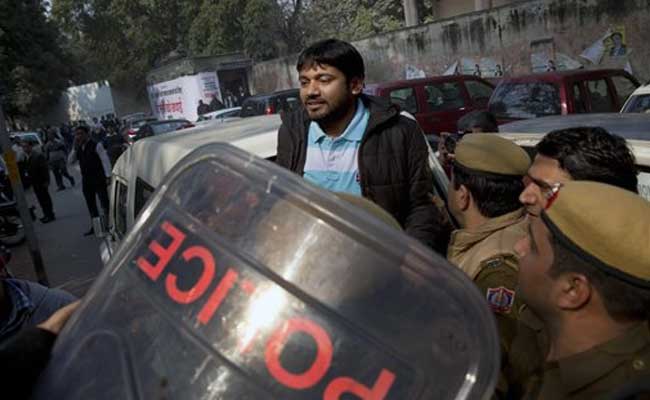 New Delhi:
The Supreme Court will hear the bail request today of JNU student Kanhaiya Kumar, whose arrest on charges of sedition has entangled the government in a massive controversy.
Here are the 10 latest developments in this big story:
Kanhaiya Kumar, 28, has told the Supreme Court that because of security problems, his lawyers cannot follow the process of first asking lower courts for bail. Mr Kumar perceives threat to his life in the prison where he fears he might be attacked by co-prisoners. The top court has accepted that contention.

The student leader from Jawaharlal Nehru University or JNU was beaten on Wednesday by a group of lawyers while he was being taken into a Delhi court. His lawyer, Vrinda Grover, says he was hit a second time inside court while waiting for his hearing to begin.

Mr Kumar will be represented in the Supreme Court by top lawyers Raju Ramachandra and Soli Sorabjee, who has argued that the charge of sedition has been wrongly used for the student.

On Wednesday, lawyers at the lower court where Mr Kumar's case is being heard defied the Supreme Court's orders banning protests and marched around shouting slogans they described as patriotic.

Just as they had on Monday, they assaulted reporters, accusing them of being "anti-national".

The televised violence prompted the Supreme Court to rush over five lawyers to assess the riot.That group, which includes Rajeev Dhawan and Kapil Sibal, submitted video clips and a written report on what they witnessed to judges on Thursday.

On Wednesday, they had told the top court that the lower court was seeped "in an atmosphere of fear and terrorizing" and that the police failed at even basic crowd control.

They also said they were abused relentlessly on their visit and that pieces of flower pots and stones were hurled at them.

The Supreme Court said on Thursday, "We are keeping an eye on the law and order situation at Patiala House court" as it warned all parties involved against making provocative statements.