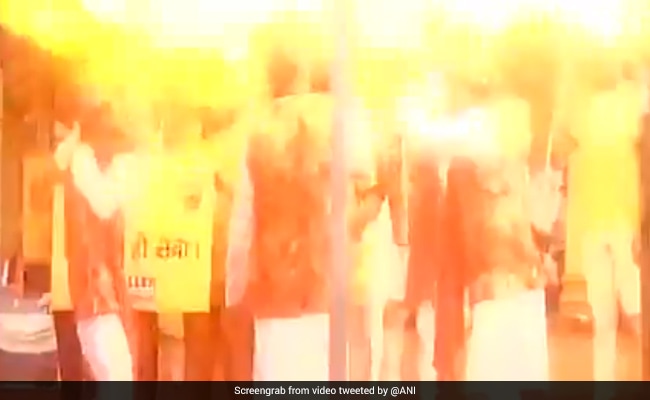 Chandigarh:
At least fifteen people were injured on Monday during a function at a private training institute in Chandigarh when a bunch of helium balloons released in the air caught fire and came crashing down on them. Many of those injured were students of the institute in sector 34, Chandigarh, the police said.
An official of the institute confirmed that the incident happened last evening. The helium balloons, he said, caught fire after they got stuck on an electric pole and came in contact with a big light bulb.
The balloons burst as soon as they touched the light bulb, which had been lit for a few hours at the time of the accident. The ball of fire along with shreds of the balloons came crashing down on the people standing below.
The entire incident was caught on what seems to be a mobile phone or hand-held camera.
#WATCH: At least 15 people suffered injuries in a gas balloon blast at a function in #Chandigarh Sector 34 last evening pic.twitter.com/DNAMti4bOZ

- ANI (@ANI) October 9, 2017
The injured were taken to the Government Medical College and Hospital (GMCH) located in nearby sector 32. They were provided with first aid and discharged shortly after.