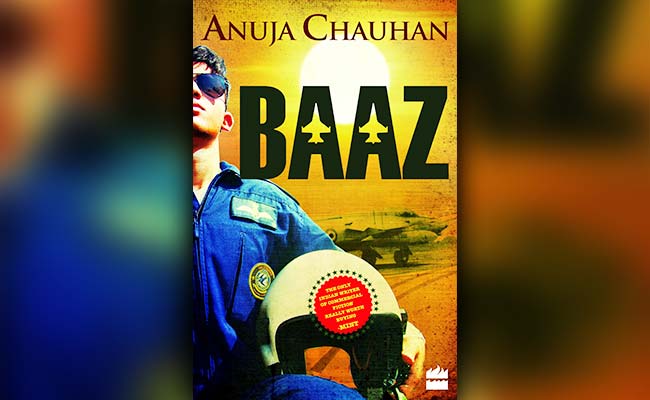 Chimman Singh sips his tea and ruminates, not for the first time, on the unfairness of the cosmos.
It is unfair that he was forced into marriage with a skinny, pregnant widow by his bully of a father when he was barely sixteen. He'd just started frequenting the kothas then and had fantasies of travelling to the big cities, landing a big job in a mill or factory and marrying a well-endowed city mem. He'd wept bitterly on his wedding day, the kajal they'd put in his eyes running down to merge with his chapped, dark brown cheeks, but there had been no escaping the nuptials. The widow brought with her thirty acres of land to sweeten the deal, and his father, in the age-old tradition of zamindar fathers everywhere, had threatened to cut him off without a penny if he defied him, and that, of course, had been that.
It was unfair that after they had lived together in mutual discontent for several years, the widow (he'd continued to think of her as such, even though she'd come to him clad in red and borne him four children) had upped and died, leaving him to bring up a brood of pesky brats alone, when all he wanted to do was celebrate his newly single status by sleeping with as many sturdy chamari women as possible.
And the height of unfairness was that the eldest of these brats was the light-skinned, grey-eyed Ishaan (a new-fangled name the widow had chosen out of some wretched book or the other). Mother and son had shared a bond that had always made Chimman Singh feel excluded. They were both fair-complexioned, read books and laughed - all three were things he couldn't aspire to. And it didn't help that the younger children hero-worshipped Shaanu.
When Shaanu was thirteen he got behind the wheel of the family tractor and flattened half the wheat crop. When he was fourteen he helped a high-caste boy elope with an untouchable girl. At fifteen, the school masterni got obsessed with him, much to the embarrassment of her husband and teenaged children. At sixteen, when Chimman Singh was beating him with a leather belt for daring to spray himself with Chimman's much-prized bottle of scent, he wrested the belt from his stepfather's grasp with a throaty roar and glared at him with such anger that Chimman spat on the ground, cursed and walked away. They have maintained a wary distance since.
The Choudhary pulls on his hookah and works himself into a state of righteous indignation. There's the arhar standing ripe in the fields, needing constant rakhwaali, and the kanji-eyed cuckoo has left its nest and gone off gallivanting somewhere! The Choudhary's best white shirt is missing too! Hundred per cent, he thinks as he pulls at his hookah agitatedly, our fine fellow has started frequenting the kothas in Tanki Bazaar.
'Bachhaaaa paaaarty! Where are you?'
Startled, the Choudhary swallows smoke the wrong way and starts to cough, even as the double doors of the haveli are thrown open with a flourish to reveal Shaanu Faujdaar framed in the door, grey eyes blazing with excitement, every clean line of his lean muscular body radiating triumph.
'I'm in,' he says, his low, vibrant voice trembling. 'I've been selected! I took the written tests and I passed the physical and...' He pauses, looks around the courtyard and finishes in a hushed, proud whisper, 'I'm going to the Air Force Flying College in Jodhpur!'
All the children immediately set up a roar.
Sneha gets to her feet with a gasp and runs across the aangan to throw her arms around him.
'Shaanu Bhaisaab!
What great news!'
'I know,' he replies simply, receiving her full weight upon his breast without staggering even a little. 'It's my dream come true.'
She laughs and places a smacking kiss on his cheek. Shaanu twinkles.
'Learn to kiss properly, Sneha behenji,' he tells her gravely. 'If you make such a loud, dehati
puuchh!
sound your husband will disown you!'
'They didn't mind about your height, then?' Sari wants to know.
'No, Sari behenji!' Shaanu's cocky grin blooms. 'They said it didn't matter, that I'd fit into the fighter planes better!'
'They'll pay for everything then, Shaanu bau?' Surinder asks excitedly. 'Your fees, the uniform, food - sab kuch?'
Shaanu nods. 'Everything, Surinder bau!' he says proudly. 'They said not to worry about anything, you're a sarkar-ka-damad now - a pampered son-in-law of Bharat Mata!'
Shelly cackles gleefully and leaps onto a moodha.
'Bhaaaarat Mataaaa kiiii...''Jai!'
chorus the others as they rush to hug Shaanu. He buckles a little under their collective weight, but manages to stay standing, laughing, and dashing the sudden wetness from his eyes.
'Bharat Mata kiiii...''Jai!'
Surrounded by his siblings, Ishaan looks towards his stepfather, a question and hope burning bright in his eyes, but the older man just mutters something incoherent and looks away, knocking the ash out of his earthenware pipe. The bright hope dims, then dies.
'Bharat Mata kiiii...'
chorus the kids.
'Jai!'
says Ishaan, just a little resignedly.
Excerpted with permission of HarperCollins from Baaz by Anuja Chauhan. Order your copy here.