When the world is moving Right -- white supremacy, Hindutva, the Neo Nazis -- and the parochial is replacing the 'global village' circa 1990s, what does China do?
Xi Jinping has an answer.
His prescription for his people: "Chinese-ness".
In his 210 minute speech yesterday, Xi laid out the "Chinese-ness" rule for everything, except perhaps for "making out".
Chinese-ness - "with Chinese characteristics or Chinese orientation or Chinese conditions".
Even Marxism to adapted to the Chinese way, he said.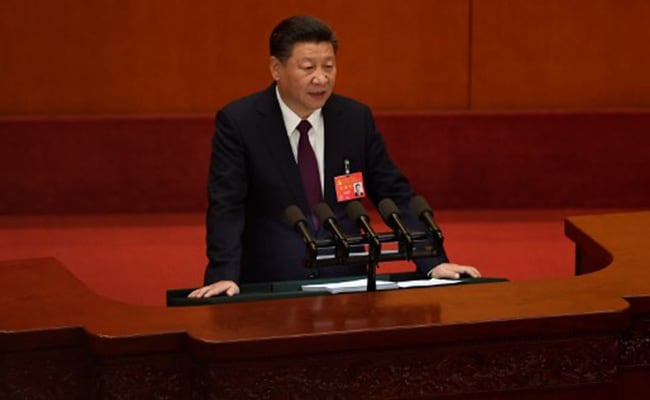 Here are some to-dos from the man who would be Mao:
Must develop socialism with Chinese characteristics.
Must promote religion of Chinese orientation.
Improve moral standards, civic sense and family virtues.
Improve etiquette, personal integrity, work ethics.
Ensure clean internet and cyberspace.
And all the to-dos came with a pinch of poetry.
"Socialism with Chinese characteristics....was derived from Chinese culture of 5,000 years...A culture that is sound, people oriented and raises ethical standards....
"Intellectuals who are not in the party must also be encouraged to help build socialism with Chinese characteristics.
"We must ensure we serve people and follow the principle of 'Let a hundred flowers bloom and hundreds of schools of thought contend' and add new lustre to Chinese culture," Xi Jinping said.
(An aside. I always thought it was "let a thousand flowers bloom". Did Xi Jinping make a mistake? Misquote Mao Zedong, no less? Stunned, I called up the Communist Party of India (Marxist)'s local Google in Kolkata. He said, the Bengali comrades said, "
shoto phool phutey uthuk
". '
Shoto
' is hundred. Xi had got it right.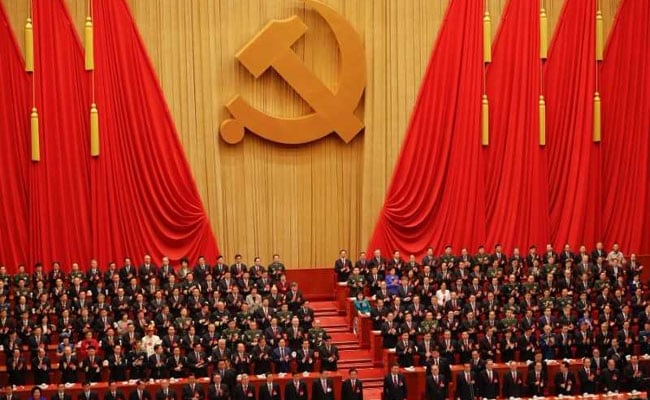 Double checked with Google, which said, "Let a thousand flowers bloom is a common misquotation of Chairman Mao Zedong's "Let a hundred flowers blossom". This slogan was used during the period of approximately six weeks in the summer of 1957 when the Chinese intelligentsia were invited to criticise the political system then obtaining in Communist China.)
More of what Xi wants his party and his people to do.
Draw on socialist values to educate and raise cultural standards....by involving public, families, children.
Draw on China's fine traditional culture to keep alive its vision, ensure it appeals to youth and evolves with time.
Raise intellectual and moral standards.
"When people have ideals, the country will have strength, the nation will have bright future Help people raise political awareness moral standards, foster social etiquette, the appreciation of fine culture and civility.
"The public must undertake this campaign to achieve the Chinese dream."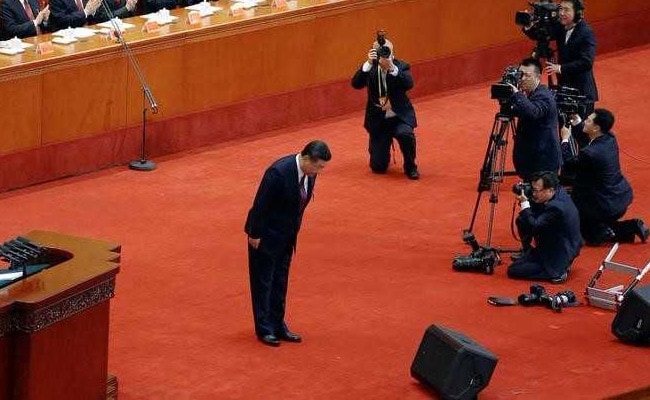 Got this far? Here is another poetic quote.
"We will heighten public awareness about ethnic unity and create a sense of community, closely united, like seeds of pomegranate that stick together..."
A pomegranate is called
shi liu
in Mandarin.
Xi's speech was translated into nine languages and given to translators only 10 days in advance. The English translation was done by Ms Holly Snape, a Bristol University alumnus married to a Chinese national living in Beijing and working as an editor at China's Central Compilation & Translation Bureau.
In an interview to China's English language TV channel, CGTN, she said, "It was difficult. The language is rich, the ideas are strong, there is a tempo and rhythm to it, real feelings and the really difficult thing is to translate that."
A viewer wrote on CGTN's Facebook page, "Xi often cite poetry or Chengyu in his speech. Without deep understanding of Chinese classic literature and history, it's hard to understand his speech."
Another comment, "she could speak mandarin better than me... a Chinese... I ashame (sic) of myself."
The first step to Chineseness has been taken.
The Great Wall of China just got a little more difficult to scale.
(Monideepa Banerjie is NDTV's Executive Editor - East based in Kolkata.)
Disclaimer: The opinions expressed within this article are the personal opinions of the author. The facts and opinions appearing in the article do not reflect the views of NDTV and NDTV does not assume any responsibility or liability for the same.
Get the latest election news, live updates and election schedule for Lok Sabha Elections 2019 on ndtv.com/elections. Like us on Facebook or follow us on Twitter and Instagram for updates from each of the 543 parliamentary seats for the 2019 Indian general elections.