Hyderabad:
If you are someone who would like to visit a movie set and watch a film shoot, I highly recommend you figure out a way and
land up onto Rohit Shetty's film set
. His sets are grand, over the top, extravagant; he has quite a few stars on any given day; and above all, it's a happy place. I have been on hundreds of film sets, but Shetty's shoot is something else, it's a celebration. Every department, be it stars, dancers, junior artists, the action team or the production crew, they are all having a good time and doing their job. I have also been on film sets of veteran filmmakers with lavish period decorations and construction, and all I have witnessed is yelling matches between the teams present on the floor. It all trickles down from the top.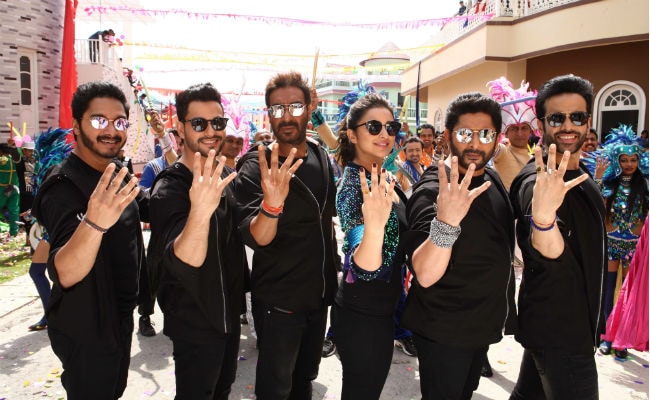 Over the weekend, I visited Ramoji Rao Film City in Hyderabad where Rohit Shetty was shooting the title track of his next comedy
Golmaal Again
, the
fourth installment of the super-hit Golmaal franchise
. The huge set had a carnival sequence, which was shot with 3000 dancers, confetti flying around blown by huge fans and loud music. As I made my way closer to the camera, I saw Ajay Devgn, Parineeti Chopra, Tusshar Kapoor, Arshad Warsi, Kunal Khemu and Shreyas Talpade doing the trademark
Golmaal
step. Choreographer Ganesh Acharya was pepping them up on the microphone, and Rohit Shetty was keeping a close watch on the monitor in a makeshift tent. After a few moments, the director called 'Cut.' Rohit Shetty and Ganesh Acharya discussed something that nobody else could hear, Shetty was pointing at the monitor, and then the actors were asked to do another take. The actors were not told why they are taking another shot of the same step nor did they bother to ask. Another take with high energy and Shetty got what he wanted, he took the mic and said, "Perfect! Pack up for the day. Tomorrow's call time is 8 am." I asked him how he manages to control a massive crew and his stars with such ease. He explained, "With experience, I have understood one thing, when we make a film, either it will be loved, people will go and praise and enjoy it, or the other possibility is that they won't. All that's in my control is to have fun every day on the shoot." He points at his stars who are giggling and imitating each other's dance moves, "These memories of making a fun film and having a good time will stay with us."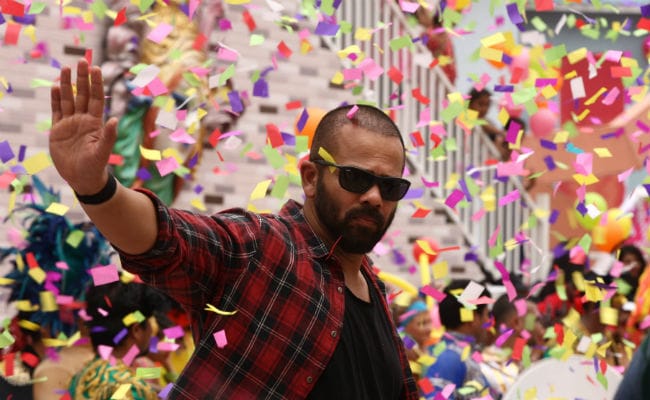 Rohit Shetty is someone who is known not just for blowing up cars on his grand sets but also adapting to the latest technology for shoots. The main dance step, which had all the stars of Golmaal Again, was being shot with a huge drone with six fans rotating at high speed and was controlled by his assistant director. Shetty was looking at the monitor and raising his right hand high and low, and those were height instruction that the AD followed controlling the drone with a remote control and a mobile display. Rohit Shetty explained, "We have to adapt to the latest technology to keep up with what people are watching. All the latest technology, be it computer graphics, drones or any equipment you need is available in India. So we must make good use of it."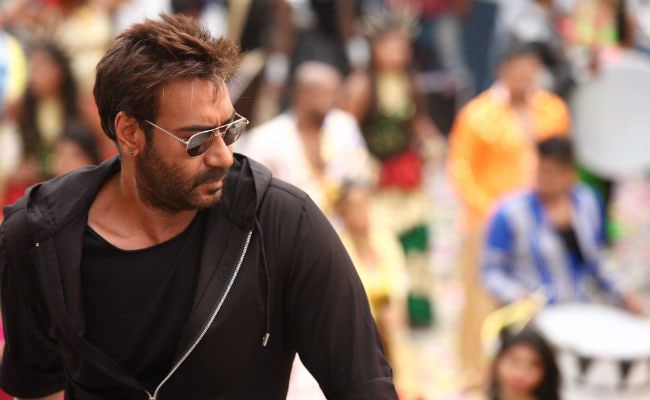 After he calls it a day around 7 pm, all the 3,000 dancers and junior actors go to their respective hotels. Some step out in groups to treat themselves to the famous Hyderabadi biryani after a hard day's work. Rohit Shetty follows the 'Live and Let Live' mantra - may be that's the secret of the magical atmosphere that he creates even under the blazing sun where one could have a hundred reasons to complain if they wanted to. Along with his crew, Shetty also heads back to his room at Hotel Sitara, which is inside Ramoji Rao Film City. He is on the phone with his core team planning the scenes that are to be shot the next morning. The stars meet for dinner at the banquet hall on the ground floor. When Ajay Devgn and Rohit Shetty are in the same room, everyone else is on high alert as the two are known for some deadly pranks. They start with a poker face look, it even takes a while to figure out who is being played. And that day was no different. After some hilarious and wild pranks, we were told, "What happens in Ramoji Rao stays in Ramoji Rao!"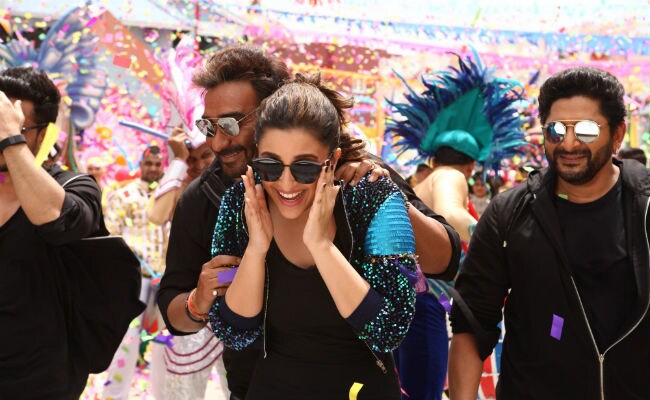 If Rohit Shetty's idea is to enjoy each day and make fond memories while making films, then I'm glad I got to be a small part of his enormous journey.

(Rohit Khilnani is a senior entertainment journalist based in Mumbai, he is also the author of the book I Hate Bollywood. Information about box-office collections and whereabouts of films stars is at the back of his hand. He starts and ends his day by taking his dog, for walks)


Disclaimer: The opinions expressed within this article are the personal opinions of the author. The facts and opinions appearing in the article do not reflect the views of NDTV and NDTV does not assume any responsibility or liability for the same.