My sister and best friend are both single. They love children - mine. They play the perfect aunts, pampering my girls and smiling through the world of make-belief, which is not always child's play. Their only concern while travelling is that the person sitting next to them knows how to wear headphones. Mine is to make sure no kid's meal goes flying in the air once again. Yet, I understand them, and they, me.
In the world of mothers that women my age and theirs tend to operate in, some can give Tiger Moms a run for their money; these "singles" are the outsiders, sometimes to be pitied but most often dismissed as the failures who have not "delivered". If you have ever been around a bunch of enthusiastic young moms, they can tire even veterans more quickly than a sleepless night. It's sometimes difficult to stop them from personally showing the ballet moves of their 4-year-old nor have I still been able to calculate how many winners a math Olympiad can actually have!
Etiquette isn't always their forte, since what their kid did not digest or tolerate is seen as perfectly palatable conversation. Guess what? TMI.
But this isn't about me and the washroom and how a call of nature is usually impeded by a law of nature - inevitably, a crisis at my door that is usually about a missing piece of Lego. That special treat is for another column on another day.
Instead, this is about being single late into your 30s or gasp - even 40s. As a woman whose "late" marriage surprised even herself, this is hello from the other side. A shout-out in support of single friends by a married woman, and a mother who has been there, was stared at and whispered about. So if you are a solitary reaper in your 30s or 40s, I have your back.
It wasn't that long ago that I was trying to calculate how far I could run to dodge that plump intrusive aunt who had no problem in asking me every time we met if things had changed. Infuriating, yes, but expecting a relative who should have been long-lost to think any differently about an unmarried 30-year-old is like being at a Punjabi wedding without a Bollywood number by several items.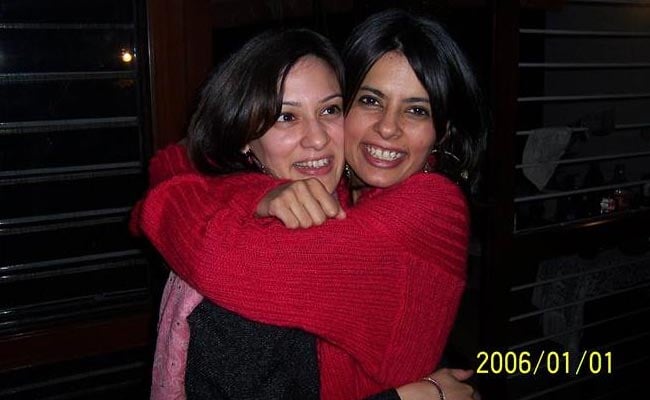 I was equally plagued by recent converts of "I do." Not too long ago, they were pub crawlers and die-hard members of the singles club, chasing the bad boys and mixing drinks with tears. Overnight, their "know it all" lectures about marriage and motherhood and the torrential blessings of both could put a mother-in-law's sermonizing to shame. Imagine telling these patronizing (and rarely) well-meaning ladies that your dog is your baby! He is. A column on him soon. He's named Disco, FYI.
The happily or even the not-so-happily married women who share the benefits of their experience with my sister and my best friend have forgotten the countless
rishtas
they rebelled against. I had friends who behaved like they were cannibals when introduced to vegetarian suitors. I myself made it a point to discuss only butter chicken recipes while the starving man haplessly pointed out we were in the middle of the Navratras.
But people are not easily thrown off the marriage trail. When relatives are on a mission, nothing can stop them. "Tinder, Tinder, tell your sister to log on to it, there are many eligible boys who are on these dating sites", I am told by those unaware that the gents on Tinder don't seem to be looking to conclude on earth a marriage made in heaven, but I hold my peace.
We as Indians will never be able to fathom why settling down is not everyone's cup of tea. It wasn't mine for a long time. Like the earlier me, many not-so-young ladies aren't moping around just waiting to tick marriage off their checklist. Mostly, as a friend says, every knight has his own timing and no one knows that better than actress Suhasini Mulay who got married at the age of 60.
My mother always used to say, "Get married and then have all the fun you want". I never tire of telling her I am thankful that I didn't listen. There were elephant rides in the middle of the night jumping park boundaries, para-sailing despite being a non-swimmer, and other adventures that only come with being single.
So while some married types lecture my sister and friends, I hope they hold out. It's not like they don't want to get married, they do but just haven't found the right guy. In the meantime, it's fun to live vicariously through their single-dom, it's treats and potholes. So if you run into her, share a coffee if you can without constantly gazing over at your kids in the play area. And if you witness her meltdown, don't assume it's because she doesn't have a partner. She just had a really bad day at the office.
(Jyotsna Mohan Bhargava is a former journalist who now divides her time between blogging and being a full-time mother.)
Disclaimer: The opinions expressed within this article are the personal opinions of the author. The facts and opinions appearing in the article do not reflect the views of NDTV and NDTV does not assume any responsibility or liability for the same.