Babul Supriyo | Saturday September 22, 2018
A lot has been written and said about my "Break a leg" statement in the last few days. Among the lines on my white board that hangs right in front of my desk in my bedroom is "The more bizarre the allegation, the quieter you need to be"; but rules are made to be broken and this situation is surely one that I couldn't brush off as "Kuchh toh log kahenge...!"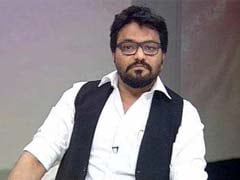 Babul Supriyo | Sunday July 09, 2017
Tale of two words it is - Class and Crass! Just swap the "L" with an "R" and you are falling a steep fall. And that's exactly the steep fall West Bengal is experiencing in the last six years under the leadership of the Honourable Chief Minister of West Bengal Mamata Banerjee, and her party Trinamool Congress, which is shaking up and uprooting the state's rich, classy ...