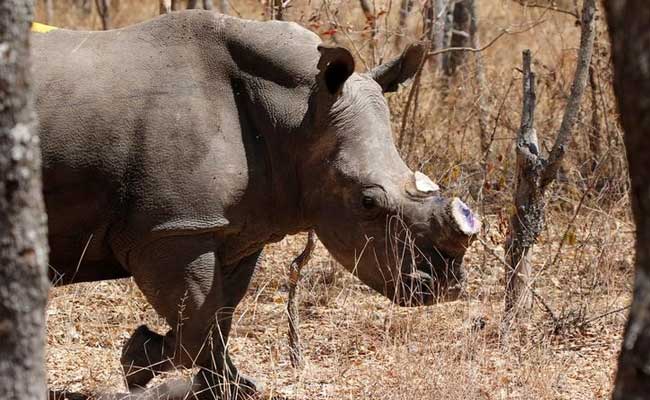 Harare, Zimbabwe:
Zimbabwe plans to dehorn its 700-strong rhino population to discourage poaching after 50 animals were illegally killed last year, a wildlife conservation group said on Tuesday.
Rhino horn is prized in Asia for use in traditional medicine and surging demand has led to more poaching. A record 1,305 rhinos were killed illegally in Africa last year, most of them in South Africa, according to conservation groups.
Lisa Marabini, director of operations with Aware Trust Zimbabwe, said the organisation was one of two groups helping the Zimbabwe Parks and Wildlife Management Authority remove horns.
"We want to send a message to poachers that they will not get much if they come to Zimbabwe. The park's policy is to dehorn all the rhinos," Marabini said.
It costs $1,200 to dehorn a rhino, Marabini said, adding that 100 animals lived in state-run game parks, while the remainder were in private-owned wildlife sanctuaries.
Buying and selling rhino horn internationally was banned in 1977. In Zimbabwe, killing a rhino carries a mandatory nine-year sentence.
The World Wildlife Fund said in January 50 rhinos had been killed in Zimbabwe in 2015, double the figure for the previous year.
© Thomson Reuters 2016