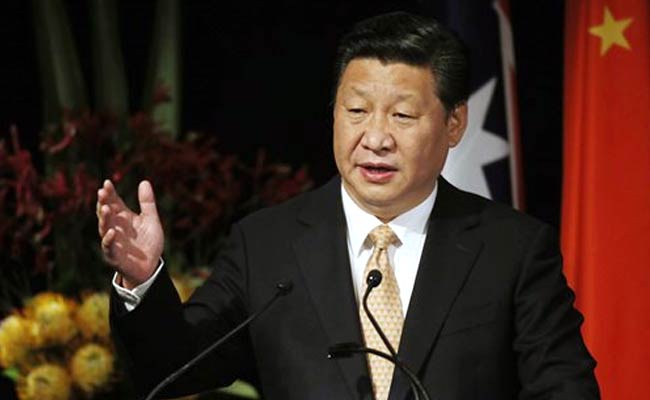 Beijing:
Chinese President Xi Jinping has urged faster development of advanced new military equipment to help build a strong army, state media reported, as the country steps up an ambitious modernisation plan that has rattled nerves across the region.
Speaking at a two-day conference of the People's Liberation Army, Xi said that military reforms should be "guided by the objective of building a strong army", the official Xinhua news agency said late on Thursday.
"Advanced weaponry is the embodiment of a modern army and a crucial support for national security and rejuvenation," it cited Xi as saying.
"Equipment systems are now in a period of strategic opportunities and at a key point for rapid development."
Xi has been pushing to strengthen the fighting ability of China's 2.3 million-strong armed forces as they project power across disputed waters in the East and South China Seas.
China has developed emerging stealth fighter technology, anti-satellite missiles and now has one aircraft carrier in operation and is planning more.
Defence spending this year is set to rise by 12.2 per cent to 808.2 billion yuan ($131.3 billion), a number many governments and analysts say is not representative of the country's true defence outlays.
Xi said that new weapons must be "innovative, practical and forward-thinking to meet the demands of actual combat and fill in the weak spots of China's existing equipment".
"Military officers at all levels should play a leading role and use actual combat to guide soldiers to improve their capacity to operate weapons," he said.
However the country's armed forces, the world's largest, came under criticism earlier this year from serving and retired officers and state media, who questioned whether they were too corrupt to win a war.
Part of Xi's much-vaunted campaign against deep-rooted graft has targeted the military.
In October, the government said one of China's most senior former military officers had confessed to taking "massive" bribes in exchange for help in promotions.
© Thomson Reuters 2014