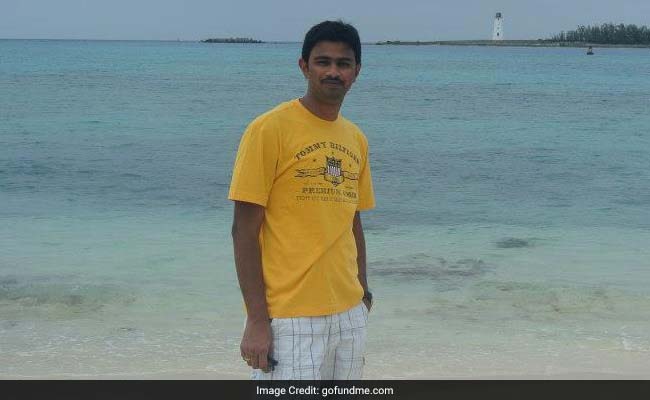 New Delhi:
Her husband would have turned 33 today, if his life wasn't cut short in an apparent hate crime in the US. Sunayana Dumala, the wife of Indian engineer Srinivas Kuchibhotla, who was shot dead in Kansas, by a Navy veteran at a bar in Olathe city wished him on Facebook.
Her post read, "Happy Birthday My love!!! It feels weird to wish you this way. Missing you a lot. Hoping you are celebrating and having fun in your new abode surrounded by wonderful things and people, with only love around. Lots of love..."
Hundreds of friends and well-wishers joined her in sending Mr Srinivas their best wishes.
Soon after her husband's death, Ms Sunayana had spoken about the uncertainty of her future in the US. While addressing a news conference in Houston, she had said she was concerned about shootings incidents in America and had doubted whether they should stay in the country, but her husband said that assured her saying that "good things happen in America."
She said she now wonders what the US government will do to stop hate crimes against minorities.
Kansas Governor Sam Brownback wrote to Prime Minister Narendra Modi yesterday expressing "profound regret" at violence targeting Indians. Mr Brownback said that hate crimes had no place in his state that was committed to protecting neighbours and guests alike.
Mr Brownback's letter came after last month's killing of Mr Srinivas in a shooting allegedly by navy veteran Adam Purinton who yelled "terrorist" and "get out of my country" before opening fire. Another Indian Alok Madasani was injured in the incident.