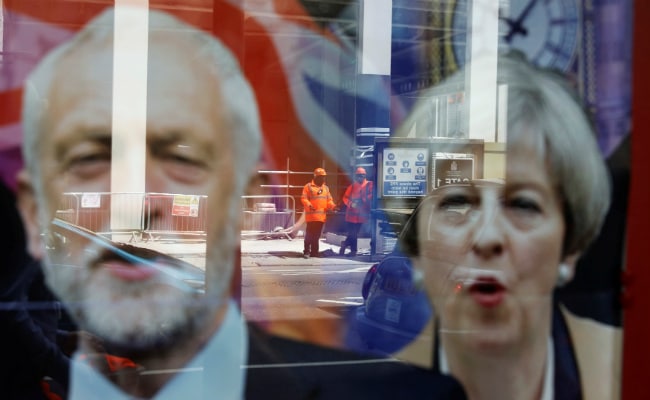 New Delhi/London:
Britain's national election to choose its Prime Minister is scheduled on Thursday that is June 8. Polling lasts for 15 hours in every town across the UK. They begin at 11:30 am IST and will continue till 2:00 am (IST) (0600 GMT- 2100 GMT). This will be followed by exit polls that begin by 2:20 am IST (2200 GMT). If it is a clear result, the result would be out early morning in Britain. For those following it in India, results will be clear by Friday morning around 9:30 am. These general elections were announced on April 18 by UK's current Prime Minister Theresa May. Various sources in British media say that she had called the early election in the hope of increasing the majority of her party that is the Conservatives, also known as Tories.
Britain is a parliamentary democracy, meaning that the government is formed from lawmakers rather than being separately elected. With the upcoming negotiations on Britain quitting the European Union left to the winner of the snap poll, the stakes could hardly be higher.
For the election to produce a majority government, the biggest party theoretically must win at least 326 seats of the 650 regional constituencies. But in practice, the threshold for a majority is around 323, because the Irish republican Sinn Fein party does not take up any seats it wins in Northern Ireland.
The eve of the UK elections saw quite a bit of activity on both sides of the major parties fighting the elections: the Conservative Party and the Labour Party. Conservative Prime Minister Theresa May and main opposition Labour leader Jeremy Corbyn were criss-crossing the country on Wednesday, targeting urban areas whose votes could be crucial.
After UK emerged strong from the recent terror attacks in London and Manchester, most opinion polls have shown Theresa May in lead over Jeremy Corbyn. May was at the zenith of her popularity in April when she planned the election, enjoying a roughly 20-point lead ahead of Labour.
However, many have also said that this lead over the opposition Labour party has ebbed over the last three weeks, with some even putting her majority in doubt. An upbeat Corbyn said the party's chances had been underestimated, as he promised to reverse cuts rolled out under the Conservatives.
(With inputs from agencies)