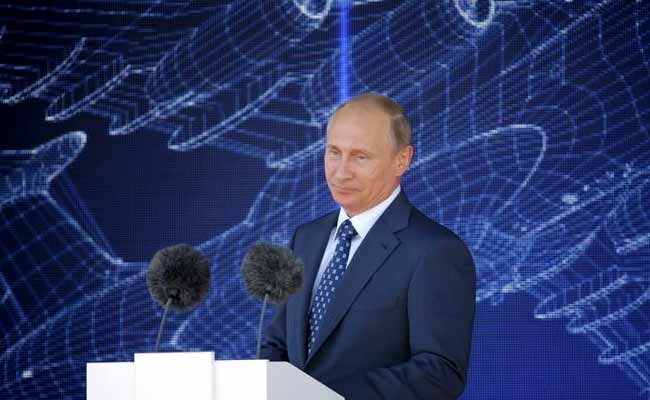 Moscow:
Russian President Vladimir Putin met with Saudi Arabia's Defence Minister Prince Mohammed bin Salman on Sunday about the possibility of a political solution in Syria, where Moscow has been conducting airstrikes since late September.
The two huddled in the southern Russian city of Sochi and were joined by Foreign Minister Sergei Lavrov and Energy Minister Alexander Novak.
"We have closely cooperated with Saudi Arabia for years on the crisis in Syria," Lavrov told journalists, according to remarks broadcast on television.
"The two parties confirmed that Saudi Arabia and Russia have similar objectives when it comes to Syria. Above all, it is to not let a terrorist caliphate take over the country."
"After today's talks, we understand better how to move toward a political solution," Lavrov said.
Mohammed bin Salman said that Riyadh was worried about Russia's military intervention in Syria, and the country's possible alliance with Iran.
He added that Saudi Arabia was in favour of a political solution in Syria, but one which includes the departure of President Bashar al-Assad, a staunch ally of Moscow.
Lavrov also said that Moscow was ready for closer cooperation with Riyadh to make clear that the country was in fact targeting Islamic State, Al-Nusra and other terrorist strongholds in Syria.
Using modern jets and older Soviet aircraft, Russia has bombed command posts and training camps of what it says are radical "terrorists", backing a ground offensive by the forces of Assad.
Moscow has flexed its muscles with the bombing campaign across the war-torn country that has put a US-led coalition in the shade and angered Washington and its allies.
Putin said Sunday that the Russian operation's objective was to "stabilise the legitimate authorities and create conditions for finding a political compromise."