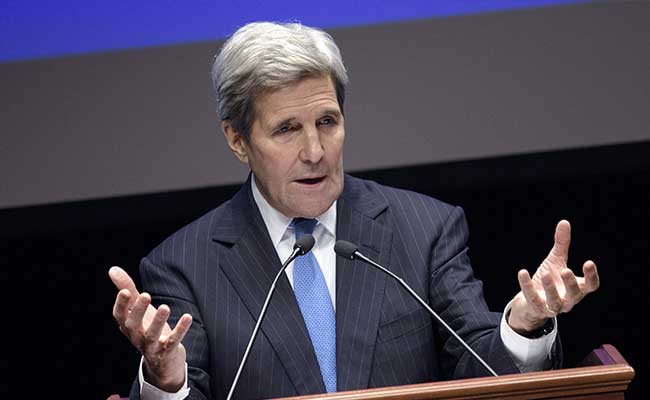 Washington:
US Secretary of State John Kerry on Tuesday said that he will convene a task force of senior government officials to determine how best to integrate climate and security analysis into overall foreign policy planning and priorities.
In a speech on climate policy at the Old Dominion University in Norfolk, Virginia, Mr Kerry called climate change a threat to the United States and to security and stability of countries everywhere, Xinhua news agency reported.
"We have to integrate climate considerations into every aspect of our foreign policy, from development and humanitarian aid to peace building and diplomacy," he said.
Mr Kerry said that the strategic plans US embassies use will account for expected climate impacts and that his department will work closely with the US Agency for International Development to improve its conflict early-warning and prevention capability.
"If we can better identify the 'red flags' of risk around the world, we can better target diplomacy and development assistance in order to enable those nations to become more resilient and more secure and less likely to devolve into full-fledged wars and humanitarian crises," he added.