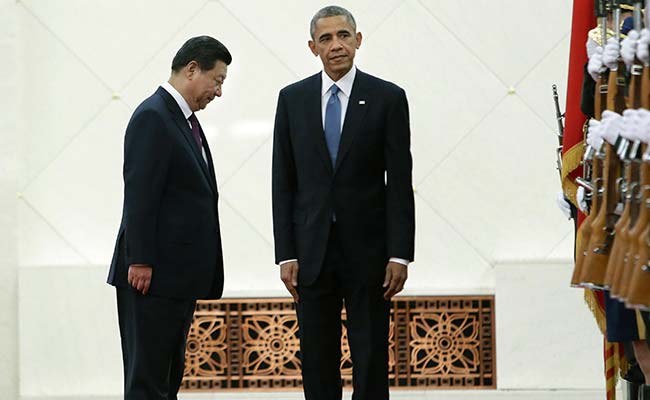 Washington:
US President Barack Obama spoke to his Chinese counterpart Xi Jinping on Tuesday, stressing his commitment to reach an investment treaty that could redefine bilateral trade ties.

Obama "reiterated his commitment to pursue a high-standard and comprehensive bilateral investment treaty," officials said describing the call.

"The President encouraged China to continue its move toward consumption-led growth and a market-determined exchange rate," they said.


The treaty is still a work in progress but could make trade considerably easier between the world's two largest economies.
Xi is among a host of Asian leaders who will visit the White House later this year.
The Chinese leader will come on an official state visit, a symbolic move that will see the red carpet rolled out, with Chinese state news agency Xinhua reporting that it will take place in September.
On the back of a bilateral agreement to curb climate change, Obama looked ahead to reaching a multilateral agreement at a major climate summit in Paris in December.
But ties are not without problems.
Obama also "called for swift work to narrow our differences on cyber issues."
China has been accused of involvement in a series of hacking scandals involving state and corporate targets.