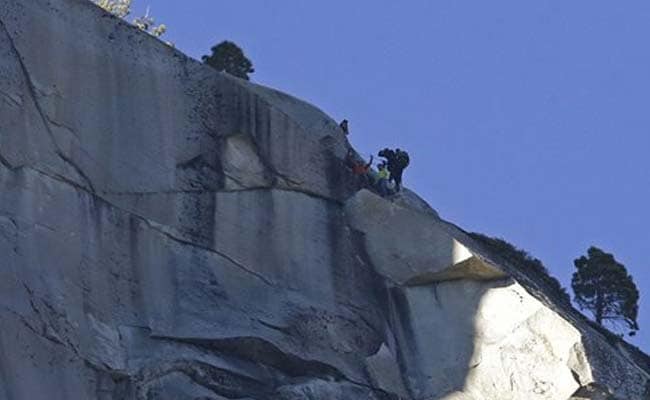 Los Angeles:
Two US free climbers reached the top of an iconic rock formation in Yosemite National Park on Wednesday, after spending nearly three weeks inching up a sheer 900-metre (2,950-feet)-high cliff face.
Tommy Caldwell and Kevin Jorgeson began their record-breaking climb up the Dawn Wall of El Capitan, a massive rock face seen by millions of tourists every year, in late December.
The daring pair have been documenting the climb -- in which they use only their hands and feet, albeit attached with ropes to catch them if they fall -- on social media, followed by two photographers.
They have slept suspended in bivouac-style tents attached to the rock, which towers above Yosemite Valley and is some three times as big as France's Eiffel Tower and even bigger than world's tallest building, the Burj Khalifa in Dubai.
"This is not an effort to conquer. It's about realizing a dream," Jorgeson tweeted on Tuesday, ahead of the final push.
They pair -- 36-year-old Caldwell and 30-year-old Jorgeson -- finally scaled the last few hundred feet to stand atop the granite monolith by mid-afternoon on Wednesday, live TV pictures showed.
Caldwell's wife and Jorgeson's girlfriend hugged them as they were sprayed with champagne, local media reported.