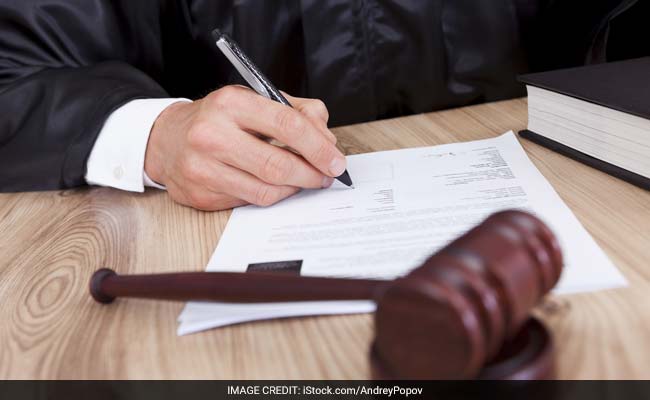 Houston, United States:
In a first test of a Texas law that bans nearly all abortions, a man is suing three women he says helped his ex-wife obtain abortion pills to end her pregnancy.
The civil lawsuit by Marcus Silva relies on a 2022 law that allows wrongful-death suits to be brought against anyone helping someone obtain an abortion.
The women who allegedly helped provide the pills -- which the suit says "were used to murder baby Silva" -- could face fines of more than $1 million each.
The suit, filed in district court in Galveston County, is the first to be brought under the Texas law since the Supreme Court last June overturned the landmark Roe v. Wade decision that had long protected abortion rights.
It comes as conservative states across the country have moved to ban abortion outright or sharply curtail it -- prompting abortion rights activists to step up efforts to ship abortion pills to states with strict bans.
Jonathan Mitchell, one of Silva's lawyers, helped design the novel Texas law, according to the Washington Post.
In the suit, Silva alleges that while they were still married, his wife became pregnant in July 2022 but kept it secret.
The complaint says two of the defendants used text messages to tell Silva's wife where she could obtain abortion pills, while the third arranged for their delivery.
"You could get them from us or you could order some online," one message read.
A woman identified as Silva's ex-wife responded, "Your help means the world to me."
Under the Texas law and similar laws in other states, women seeking abortions do not themselves face civil or criminal liability.
The Silvas divorced recently.
Marcus Silva plans to sue the manufacturer of the mifepristone pill that was allegedly used, the complaint says.
Anyone who manufactures or distributes abortion pills, including major drugstores like CVS and Walgreens, "will be sued into oblivion," one of Silva's lawyers said in a press release.
Silva's suit comes days after five women in Travis County, Texas sued the state, saying they had been denied abortions despite having dangerous or unviable pregnancies. They said they had been "denied dignified treatment as equal human beings."
Texas now allows abortion only if the mother's life is in danger.
(Except for the headline, this story has not been edited by NDTV staff and is published from a syndicated feed.)