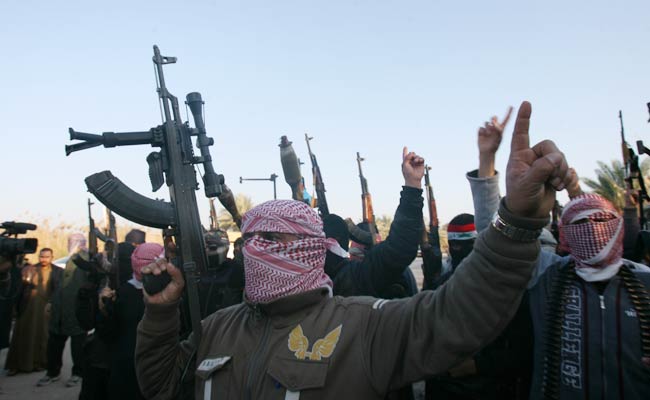 Washington:
A Wisconsin man has been charged with providing support to Islamic State jihadists in Iraq and Syria, where he allegedly planned to join the extremist group, the Justice Department said Thursday.
Joshua Ray Van Haften, 34, of Madison, Wisconsin, was arrested at Chicago's O'Hare airport as he returned from Turkey on Wednesday.
He left the United States on August 26, 2014 for Istanbul, according to a Justice Department statement.
Van Haften is charged with "attempting to provide material support and resources, namely himself as personnel, to a foreign terrorist organization," the statement said.
Turkey, which borders Syria, is a popular entry point for foreigners seeking to join the Islamic State group, which has taken over swaths of territory in Iraq and Syria.
Assistant Attorney General for National Security John Carlin said preventing people from joining the Islamic State group was a key goal.
"Stemming the flow of foreign fighters to Iraq and Syria and holding accountable those who attempt to provide material support to designated foreign terrorist organizations remains a top priority for the National Security Division," he said.
Officials said they hope the arrest will deter others from joining extremist groups.
"We hope this arrest will serve as a deterrent for others who may be terrorist sympathizers here in Wisconsin, across the nation or abroad," special agent Robert Shields said.
"They will be held accountable for support of terrorism against our citizens and our international partners."
Van Haften is set to appear in court Thursday. He faces a maximum sentence of 15 years in prison if convicted.
At least 11 Americans have been arrested this year for allegedly supporting or plotting to join the Islamic State group.
US intelligence officials warned in February that more than 20,000 volunteers from around the world, including more than 150 Americans, had gone to Syria to link up with extremists.