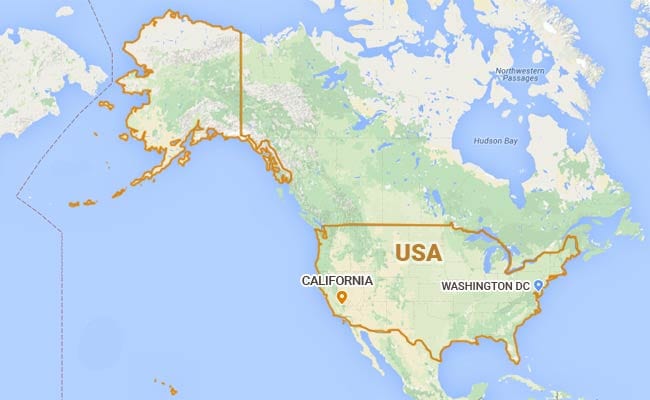 Los Angeles:
The US Coast Guard was investigating a large, patchy oil sheen that appeared off the Southern California coast west of Santa Barbara on Wednesday, not far from the site of a petroleum pipeline spill in May, officials said.
The slick, spanning approximately 3 square miles (8 square km) of the Pacific about 1,000 yards (meters) from shore, was spotted off Goleta State Beach, but the origin of the sheen was unknown, said Coast Guard spokeswoman Petty Officer Sondra-Kay Kneen.
The Coast Guard, which dispatched a marine safety crew to the scene by vessel and a surveillance team by helicopter, described the slick as a "thin layer of rainbow sheening" that was considered "non-recoverable" and was expected to dissipate from the water on its own.
In May, as much as 2,400 barrels of crude oil was spilled onto a pristine beach and into the Pacific about 15 miles (25 km) west of Goleta when a pipeline ruptured along the coast. There was no immediate indication the two incidents were linked.
"We don't have a definite source yet," Coast Guard Petty Officer Andrea Anderson said of the latest oil sheen.
David Zaniboni, a Santa Barbara County Fire Department spokesman, told local KABC-TV his department also had not identified the source and was not calling the incident an oil spill.
The Coast Guard urged the public to stay away from the sheen, though no beaches were closed. County health officials said the slick posed no immediate risk to the public.
Zaniboni told KABC the Santa Barbara Channel, dotted with some two dozen offshore drilling platforms, regularly experiences natural oil seepage, but that firefighters were called when two kayakers came ashore after crossing into black oil in the water.
"All I can go by is what we were told by the kayakers, and they were saying this was more than they've ever seen," he said.
Three oil companies that own and operate offshore platforms in the area - Exxon Mobil Corp and Chevron Corp and privately owned Venoco Inc - all denied that the oil came from their operations, as did Plains All American, the company whose onshore pipeline ruptured in May.
The Center for Biological Diversity said the slick adds to environmental concerns raised by offshore energy development.
"We'll see spill after spill if we don't shut down these ageing oil platforms and pipelines," said Miyoko Sakashita, a spokeswoman for the conservation group.
© Thomson Reuters 2015