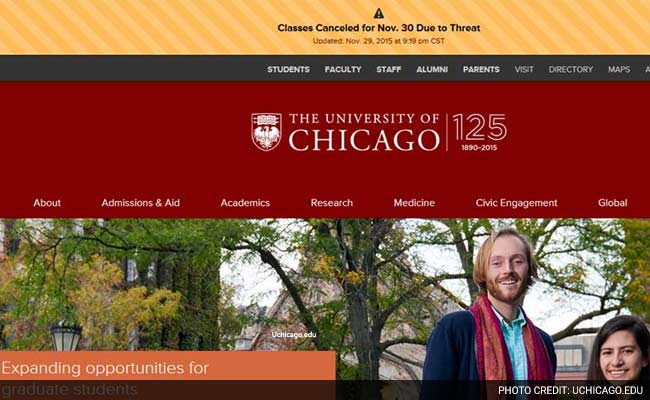 CHICAGO:
The University of Chicago is cancelling all classes and activities on its main campus today following an online threat of gun violence.
The university says in a statement on Sunday night that a threat from an unknown person was passed on to the university by the FBI. The threat mentioned the campus quad, a popular gathering place, and a time of Monday morning at 10 am, the statement says.
Faculty, students and non-essential staff are asked to stay away from the Hyde Park campus on Chicago's South Side today. Students in college housing are asked to stay indoors.
The university says: "We have decided, in consultation with federal and local law enforcement officials, to exercise caution by canceling all classes and activities on the Hyde Park campus through midnight on Monday."