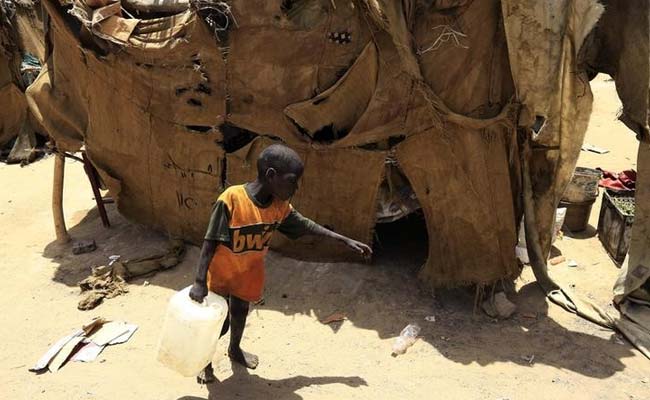 Juba:
The United Nations demanded on Thursday the release of a staff member abducted last month in war-torn South Sudan, warning it jeopardized aid efforts, with colleagues fearing for their own lives.
The UN World Food Programme, which feeds hundreds of thousands of civilians struggling from almost a year of civil war, said it was "gravely worried" about their colleague Mark Diang, last seen being marched away by gunmen on October 16 from an airport check-in queue.
"We will not rest until he's been found," WFP country chief Joyce Luma said in a statement, but added they had had "no word of his whereabouts or well-being."
Diang, a South Sudanese national, was taken by a gang of gunmen wearing plain clothes from the airport in the northeastern town of Malakal, one of the hardest fought over areas since the conflict erupted last December.
Tens of thousands of people have been killed in a war marked by widespread atrocities including massacres and gang rapes.
Another UN worker, a contractor for the peacekeeping mission UNMISS, disappeared in similar circumstances in Malakal days earlier. There has been no information on his situation.
"Mark's disappearance -- and the lack of information about what has happened to him --is having a chilling effect on our colleagues here in South Sudan, many of whom now fear for their own lives," Luma added.
"To bring urgently needed food assistance to hungry people affected by conflict, our staff are working in difficult and dangerous conditions, but we cannot also ask them to risk their lives to do so."
Aid workers have been targeted multiple times in the nearly one-year-long war, including gunmen shooting down a UN helicopter. In August, gunmen murdered at least six South Sudanese staff members of international aid agencies.
International charities last month warned they are facing increased harassment, surveillance and threats of expulsion from the government.
South Sudan, which secured independence in 2011 and is the world's youngest nation, has been locked in civil war since December, when President Salva Kiir accused his sacked deputy of attempting a coup.