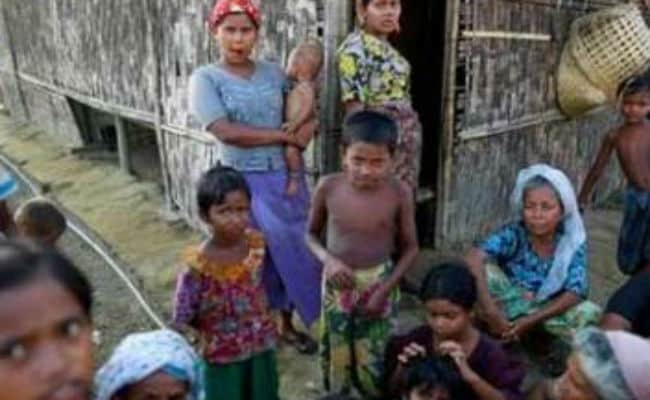 United Nations:
UN chief Antonio Guterres has called on Myanmar government to grant either nationality or legal status to the Muslims of Rakhine state and voiced concern over the violence that has forced nearly 125,000 people to flee to Bangladesh.
Secretary-General Guterres said he is "deeply concerned" about the
security, humanitarian and human rights situation in Myanmar's Rakhine State
, saying everyone is aware of the long-standing history of discrimination, hopelessness and extreme poverty in that State.
"I have condemned the recent attacks by the Arakan Rohingya Salvation Army. But now we are receiving constant reports of violence by Myanmar's security forces, including indiscriminate attacks," he told journalists, expressing concern about the security, humanitarian and human rights situation in Rakhine."This will only further increase radicalisation."
Mr Guterres said he has officially written to the Security Council to express his concern and to propose various steps to end the violence, adding that the grievances of Rohingya - the Muslims in the Rakhine state - "have festered for far too long and are becoming an undeniable factor in regional destabilisation".
He called on the international community to prevent further escalation and to seek a holistic solution, and urged the authorities in Myanmar to provide security and aid to those in need and safe access to life-saving aid.
"At the same time, it is no longer possible to delay an effective action plan to address the root causes of the crisis," Mr Guterres said. "It will be crucial to give the Muslims of Rakhine state either nationality or, at least for now, a legal status that will allow them to have a normal life, including freedom of movement and access to labour markets, education and health services," he added.
He added that nearly 1,25,000 people - "victims of unbearable suffering and desperation" have sought refuge in Bangladesh adding that the recommendations of the report of the Advisory Commission on Rakhine led by his predecessor Kofi Annan, and which the government has signalled it accepts, must be fully implemented.
When asked if it is now time for Nobel Peace Prize laureate Aung San Suu Kyi to use her moral authority and political power to speak out about the human rights abuses against the Rohingyas, he said "we are facing a risk. I hope we don't get there" and his appeal to all civilian and military authorities in Myanmar is to put an end to the violence that is creating a situation that can destabilise the region.
Meanwhile, Senator John McCain Chairman of the US Senate Armed Services Committee, sent a letter to State Counsellor of Myanmar Aung San Suu Kyi requesting adherence to human rights obligations in response to atrocities being committed by the Myanmar military against the Rohingya people.