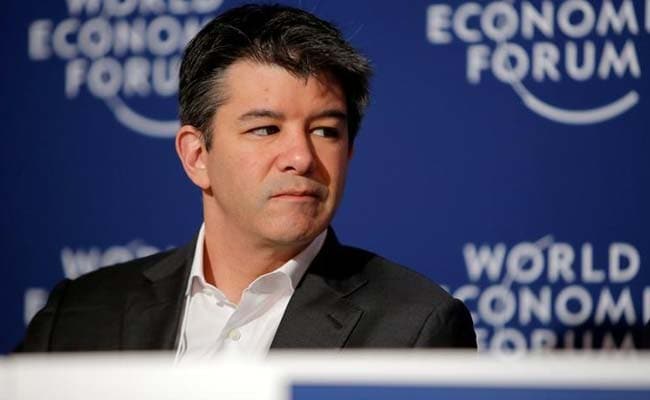 Highlights
Travis Kalanick founded Uber in 2009
Uber embroiled in scandals, including allegations of sexual harassment
Last week fired 20 employees amid probe into claims of alleged misconduct
Uber's board of directors shook up the company's leadership Sunday in an effort to revive the fortunes of the ride-hailing service, which had been struggling to recover from a series of scandals, including allegations of sexual harassment.
A board representative said the board had "unanimously voted to adopt all recommendations" from former U.S attorney general Eric H. Holder Jr. who had been hired to probe into the company's workplace culture, Reuters reported. Holder's advice included ordering the company's embattled chief executive, Travis Kalanick, to step down temporarily and forcing out Emil Michael, Uber's senior vice president of business and a key Kalanick ally within the company, according to multiple news reports. The board consists of seven voting members, including Kalanick himself.
Stepping down as CEO, even temporarily, would be a major setback for Kalanick, who founded the company in 2009 and has been running it ever since - despite mounting criticism over the hard-charging office environment he helped create.
By taking on entrenched taxi companies and regulators around the world, Uber has developed a win-at-any-cost reputation that opponents say has contributed to a toxic workplace. Leaked company memos and allegations of sexual harassment have helped paint the portrait of a company that at times operates less like the Fortune 500 than a college fraternity.
Uber declined to comment.
Last week, Uber fired 20 employees amid an investigation by outside lawyers into hundreds of claims of alleged misconduct. Some employees have received written warnings, and others will receive workplace training. Separately, Uber also fired an executive last week after the company official, Eric Alexander, acquired the medical records of a customer who had allegedly been raped during a trip on Uber. Alexander had reportedly shared the woman's records with Kalanick and Michael. Michael has not resigned, but the Wall Street Journal reported that he is expected to do so as early as Monday.
Some Uber investors said they expected Michael to take the fall for Kalanick, after Kalanick's failure to address issues of morale and workplace culture.
The sweeping personnel changes came days before Holder and his firm, Covington & Burling, were expected to release the results of their investigation. The board meeting Sunday took place at Covington & Burling's Los Angeles office, according to the Times, and it is expected to vote on the recommendations contained in the report. The report, which is not yet public, will mark a crucial turning point for Uber, one of the world's fastest-growing technology companies.
"When a board asks for this kind of outside expertise and companies have some legal and other problems, then I think it can be critical," said Carl Tobias, a law professor at the University of Richmond. "It can be a juncture where there's a turnaround, or it could be that the company continues to have these difficulties. But continuing difficulties are going to make it hard for the company to prosper."
The hotly anticipated report may also have ramifications for Silicon Valley as a whole. Tech companies of all sizes have grappled with gender and minority representation for years, showing little progress in their efforts to hire more women, blacks and Latinos. Those they have hired have increasingly spoken out about discriminatory corporate cultures.
One such employee, Susan Fowler, wrote an incendiary blog post in February on workplace conditions at Uber. The former engineer alleged that Uber repeatedly declined to investigate and punish her boss's unwanted sexual advances. Already under fire for the way it handled a taxi strike in New York linked to the Trump administration's travel ban, Uber began seeing more of its users jump to rival platforms as a rising call to "#deleteUber" circulated on social media.
(This story has not been edited by NDTV staff and is auto-generated from a syndicated feed.)