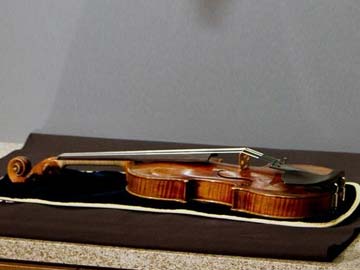 Milkwaukee, US:
Two men suspected in the theft of a multimillion-dollar Stradivarius violin in the US have been criminally charged.
Forty-one-year-old Salah Salahadyn and 36-year-old Universal Knowledge Allah are charged with party to robbery.
Allah is also charged with possessing marijuana.
A woman who was arrested with the two and previously released was not charged today.
The 300-year-old violin, valued at USD 5 million, was stolen from Milwaukee Symphony Orchestra concertmaster Frank Almond after a January performance.
Police found the rare instrument on Wednesday night in a suitcase in the attic of a home. They say it appears to be in good condition.