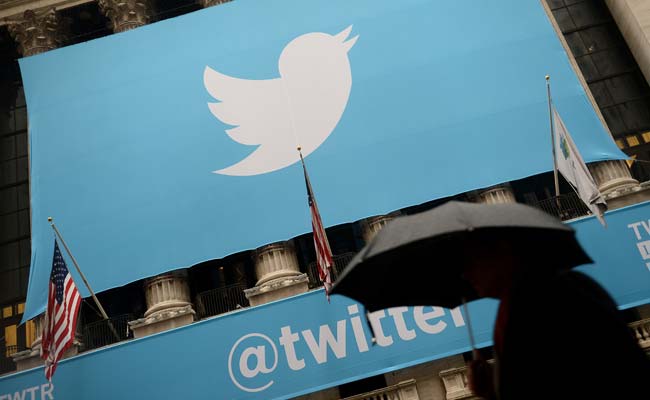 Activists and experts who monitor the Twitter traffic of the Islamic State and its supporters noticed something odd last week when many accounts suddenly disappeared.

The activists exchanged messages about the missing accounts, suspecting they had been suspended.

On Thursday, a Twitter representative confirmed what some were saying and put a number on it. The social media network's violations department suspended approximately 10,000 accounts April 2 "for tweeting violent threats," the representative said.

It was impossible to independently verify the assertion because Twitter's data is not public. But it would be the biggest single mass purge by Twitter of accounts linked to the Islamic State, also known as ISIS, which some experts believe has as many as 90,000 affiliated accounts.

The suspensions came against a backdrop of rising criticism that Twitter has allowed the Islamic State to exploit the social network to spread propaganda, glorify violence and seek recruits.

Twitter previously acknowledged suspending as many as 2,000 Islamic State-linked accounts per week in recent months.

The Twitter representative, who spoke on the condition of anonymity for security reasons, attributed the surge of suspensions in part to a widely publicized effort by Islamic State opponents, including some hacking groups and online vigilantes, to expose suspect accounts and report them as violators.

"We received a large amount of reports," the representative said.

Under Twitter's rules, an account can be reported to the violations department under a protocol explained on its website. Twitter bans the promotion of violence but also is committed to free speech in a system that carries approximately 500 million messages a day in multiple languages.


While some anti-Islamic State activists said the suspensions would make it more difficult to monitor the militant group's activities, others welcomed the news and said it vindicated their efforts to deny Islamic State a social media platform.
"Apparently Twitter agreed with us," a Twitter user identified as @OPAntiISIS Public said.
Other anti-ISIS activists, who spoke on the condition that only their Twitter identities were used for safety reasons, said the mass suspension would have little effect because suspended users could establish new accounts with relative ease. Some violators even boast about how many times they have been suspended.
An anti-Islamic State activist who uses the Twitter name @JewHadi, and who keeps a database of suspended users, said that many re-establish accounts within 24 hours, adding a number or letter. One, @turjuman123, has apparently been suspended 122 times and is now on his 123rd iteration.
"They don't try to hide who they are," @JewHadi said.
Others expressed deep skepticism over the number of suspensions claimed by the Twitter representative, calling it a public relations exercise. "The only change I have seen is previously suspended accounts now being deleted," said a cybersecurity activist who goes by the Twitter name @xrsone and who recently compiled what he said were 26,000 active Islamic State-related Twitter accounts.
"This has zero effect on the number of active accounts and accomplishes nothing," @xrsone said. "In fact the number of active accounts has grown."
The Twitter representative rejected the skepticism. "Third-party analysts typically undercount suspensions, since they don't have access to internal data and they can't track 288 million users tweeting 500 million times a day," the representative said.
© 2015, The New York Times News Service