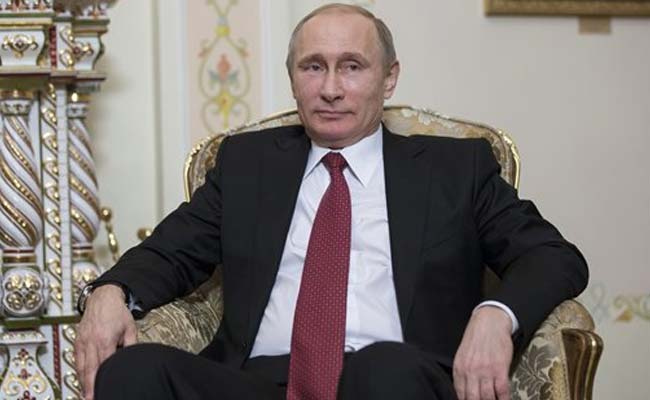 Saint Petersburg:
Lyudmila Savchuk says it was money that wooed her into the ranks of the Kremlin's online army, where she bombarded website comment pages with eulogies of President Vladimir Putin, while mocking his adversaries.

"Putin is great," "Ukrainians are Fascists," "Europe is decadent": Savchuk, 34, listed the main messages she was told to put out on Internet forums after responding to a job advertisement online.

"Our job was to write in a pro-government way, to interpret all events in a way that glorifies the government's politics and Putin personally," she said.


Performing her duties as an Internet "troll", Savchuk kept up several blogs on the popular Russian platform LiveJournal, juggling the virtual identities of a housewife, a student and an athlete.
While the blogs themselves would be filled with apolitical content about life in Russia, she was paid to use the account identities to comment on other news sites and online discussions, leaving 100 comments on an average day.
Every morning, she says, she would get assignments for the day, a list of subjects on which to comment and ideas to propagate.
"Ukraine has approved a reform plan to secure IMF aid" was the title of one recent assignment that Lyudmila had kept on her cellphone.
The instructions were for her to respond to the potentially positive Ukrainian news story with negative comments, such as "For the Ukrainian government, military needs are more important than those of the people."
Savchuk spent two months as a cyber-warrior, or what fans of news comment sections call "trolls", because they join to provoke or to spread propaganda, ruining what would usually be exchanges of opinion in good faith.
She said she worked in a nondescript grey building on Savushkin Street in a busy neighbourhood in the north of the city of Saint Petersburg before quitting in March.
Her short job interview was conducted by a man who only gave his first name, Oleg. His first question was: "What do you think of our policy in Ukraine?"
"Like many others, I was seduced by their salary," said Savchuk, who is raising two children. Her monthly pay was 40,000 to 50,000 rubles ($700-870), considered good money in Russia's second largest city.
'Work is hard'
The online onslaught of identical, often abusive Internet comments discrediting Russia's opponents, and especially the United States, while hailing the Russian government, began even before Russia's standoff with Ukraine.
A journalist with Novaya Gazeta opposition newspaper visited the Saint Petersburg agency in 2013 undercover and reported there were about 400 employees based out of a small building on the outskirts of the city.
Since then many Russian newspapers, and even foreign-language outlets that cover Russian events, have been forced to close comments sections because of the trolling torrent.
Local media reported that the operation moved to the larger, new four-storey building in October.
Now the Kremlin trolling centre's focus is the conflict in Ukraine, and it has reportedly added departments for people with foreign language skills and those able to Photoshop images.
Prospective trolls initially respond to employment opportunities on popular websites, where seemingly innocuous jobs titled "editor" or "content manager" are posted by an entity calling itself an agency for Internet studies.
AFP found job ads as recently as March 17 asking candidates to send a CV through a website. An automated reply then promises to contact the applicant in the future.
The employee turnover is huge, Savchuk said.
"The work is hard. You have to write an enormous amount and a lot of people were laid off since they lacked the skill or simply couldn't express these ideas."
Most of the staff are young, often students. "They were completely indifferent to politics and did not take anything seriously. For them it's just a way to earn money."
But there were also other kinds of employees roaming the building who were older and full of enthusiasm. "There weren't many of them, but for them this work was a true mission," she said.
The bland space - christened a "troll factory" by some Russian media - is closed to the public. In fact, the only clear sign of the agency's existence at all are the job ads.
Inside, most workers hardly speak to each other, often giving just a brusque "Excuse me, I'm in a hurry," said Savchuk.
Some seemed afraid to talk at all, she said: "They have cameras everywhere."